Best Hair for Passion Twists on Natural Hair

Looking for the best passion twist hair for natural hair? There are plenty of hair brands out there that you can use for passion twists. But this was specifically created with all the problems that people pointed out with the hair they used for passion twists. The main issue was that current passion twist hair did not blend in with their natural hair. So I wanted to create something that is more suitable for those with natural hair. Hair that is actually better than most on the market. It took me a few tries, plenty of time spent on samples and testing fibers until I got the perfect texture for natural hair. Basically a non silky version, which resulted in textured passion twist hair. Although the silky texture will also be available (coming soon), for those who want the original silky look.
Beginning of Passion Twists
Passion Twists are these beautiful boho looking twists created by The Boho Babe. She stated the type of curl or wave pattern used, which is water wave or a bohemian curl. This literally broke the protective hairstyle sphere. With everyone, their aunt, mom, sister and cousin jumping on the bandwagon myself included. Her original picture of passion twists went viral on Insta (as seen below) subsequently followed by her youtube tutorial.
In the image below I show both the textures of passion twist hair side by side. One is the silky, which was the type of hair the Boho Babe showed in her video when she was doing passion twists. The other is the textured water wave hair, which I developed to be better for natural hair as it better matches type 3 and 4 natural hair.
Image: Passion Twist Hair Silky and Textured
Why is it the best hair for Passion Twists on Natural Hair
It is not silky, although the water wave hair that was initially recommended is silky. I found it easier to deal with a non silky texture. This hair does not slip, which eliminates the issue of slippage and your hair coming out of your twists.
It has a bit of texture to it that makes it easy to grip like braiding hair, but not as coarse as marley hair. This allows it to blend in with natural hair regardless of texture. This is especially important for those who want passion twists on 4c hair.
It tangles less and is long lasting. To detangle simply finger detangle and voila. I can't completely say no synthetic hair gets tangled up (as the hair on our heads are susceptible to tangling as well). But the hair does not tangle as much as other hair and it is easily to detangle. You will notice how easy it is to fluff it up from the get go.  Do not forget to protect your hair at night by using a silk or satin scarf or hair bonnet to reduce friction.
More strands per pack, most other companies don't have alot of strands in the pack. Even when they do you require more hair to create a medium sized passion twists. This hair will allow allow you to create more passion twists with less hair. The textured passion twists hair require a strand for a medium sized twist. This inevitably means you will need less packs to get a full head.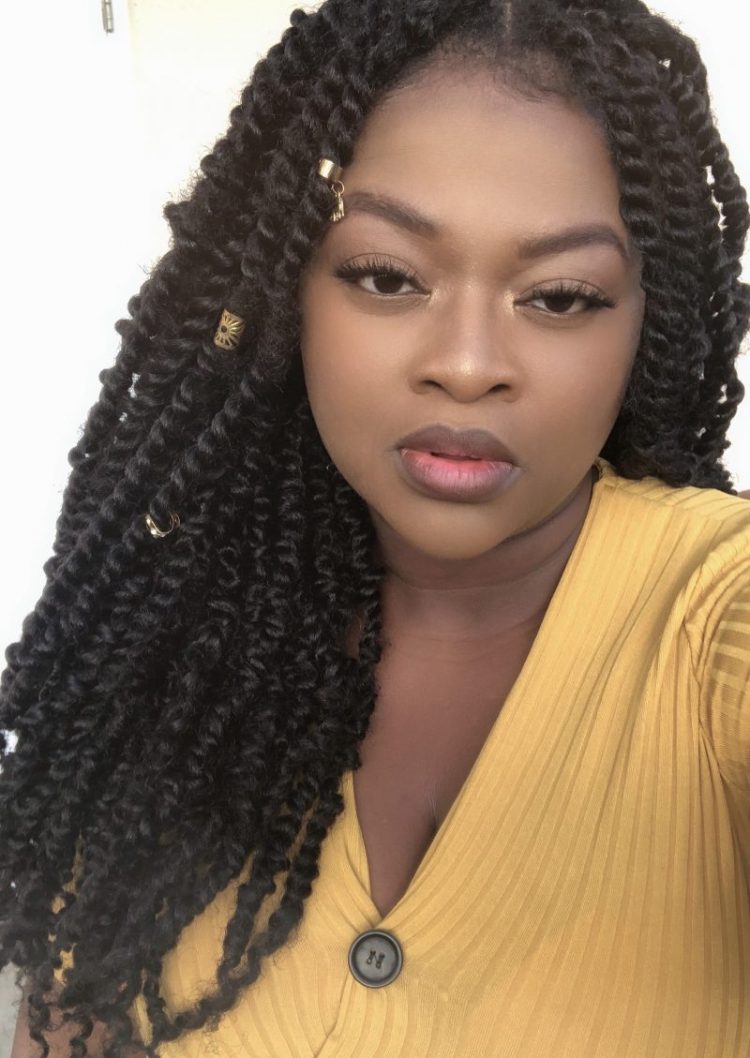 Image: Textured Passion Twist Hair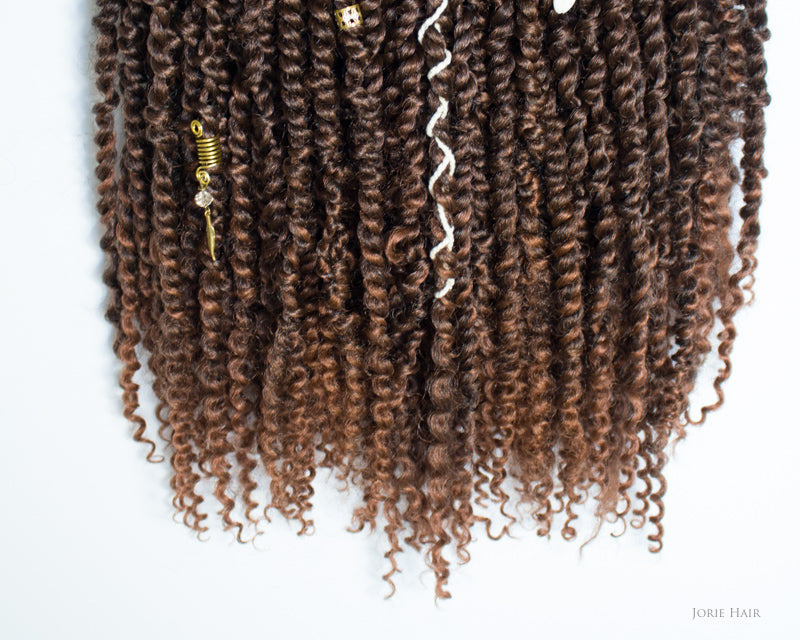 Image: Pre-twisted Crochet Passion Twist Hair
Issues with Passion Twists on 4C Hair
The Boho Babe herself I can image knows how to maintain and manage the hairstyle as she did create it. As it can be more difficult to install if you are not a professional or maybe not have a tight grip to do the invisible root method. The invisible root method is a method where you start your twists from the root rather than braiding the hair and doing your twists. As the new tutorials started to trickle in, people started pointing out issues that they experienced with the hair they used for passion twists. So below are some of the issues people experienced with their passion twists hair and my textured passion twist hair helps avoid these issues.
Hair Slippage
The passion twist hair started slipping out of their hair. Even when gripped closely to the base of the hair making it look very old.
Natural Hair not Blending in
Think of when we would have a laid leave out for our weave. As soon as it gets humid your natural curl pattern comes back. Making you have to constantly straighten and gel the hair to achieve a laid leave out. This is the same with natural hair when twisted with silky hair.
Hair Not lasting & Passion Twists Tangling
Depending on the hair brand used the hair can tangle faster than others. As different brands use different fibers for their water wave crochet hair.
Shop the Look