Our Kinky Curly Human Hair Blend Weave Extension comes in a bundle set including a small top closure. Our fav thing about this product is that you only need one set (oh yes you heard me, for a full head!). It is affordable as it is human hair blended with synthetic … meaning sadly you will not be able to dye the hair as it is already processed.
So how do you actually rock this hairstyle? There are so many ways you can wear it, with or without a leave out. The best part about it is that it is easy enough to blend with afro-kinky or permed hair so you don't have to worry about constantly straightening your hair to match the texture.
Check out how both these equally fabulous bloggers rock theirs!
Blogger & Youtuber @freebornnoble created this look by making it into a full wig without a leave out, then styled the hair to create some fabulous bangs. Check it out here.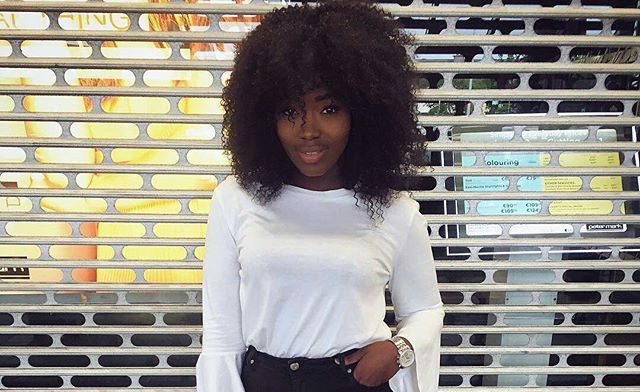 Fashion Blogger @billykiss looks wild and fierce, she slays our Kinky Curly Weave with a side swept fringe. Check out her blog post here.