Braid Accessories
Hair Rings
Hair ring braid accessories can either be plain or have charms on it. In general they come in different sizes but these particular ones below was designed by us. We decided to go big, make them large and have them stand out. Our handmade quality hair rings are guaranteed to add accentuate any hair that they are added to. You simply open the ring with your finger and close to attach. They are incredibly easy to add.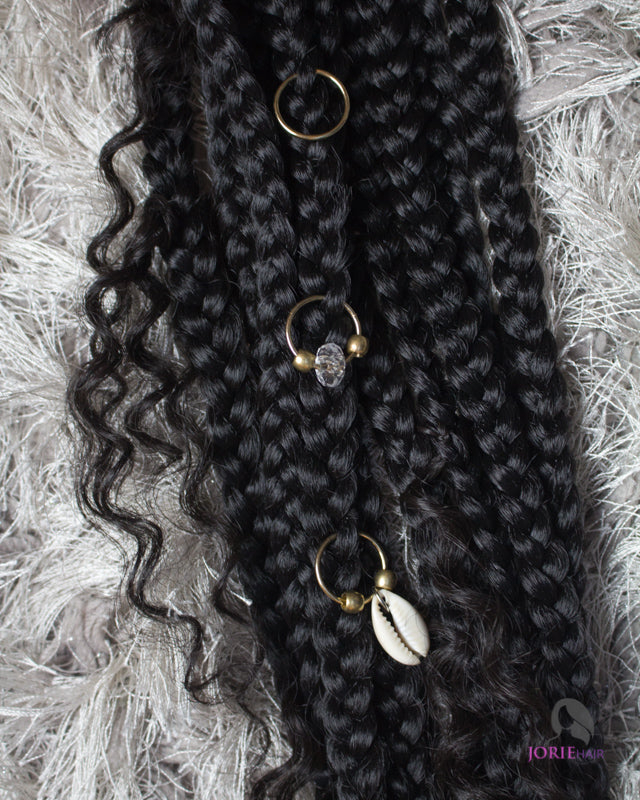 Hair Beads for Braids
Hair beads are one of my favourite types of braid accessory. You can transform your braids by either adding just a few or go full on and change your whole look and pull a Solange. But I will be careful when adding so many braids as they can add extra weight to your hair. For those looking for an easy method to add beads to their braids, check out our easy tutorial on this.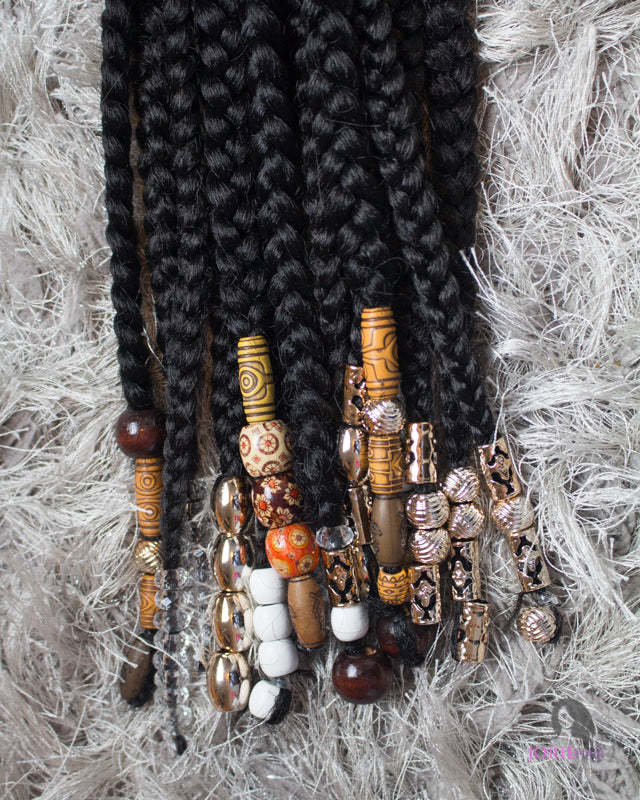 Hair Cuff
Hair cuffs for braids are super popular.  Gold hair cuffs are the most popular but you can always get them in different colours such as silver, pink, purple, blue and green. Add them to braids, locs, twists, cornrows and updo's. The best part about these are that they are adjustable and fit almost all braids.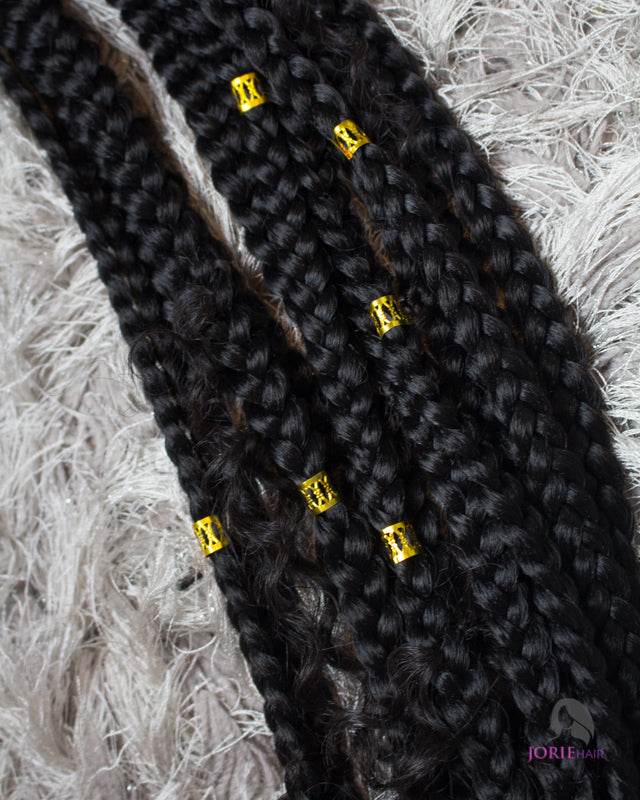 Hair Spirals
Spiral hair jewellery are a great way to pimp up your braids. These are made out of thick jewellery wire. The fun thing about these spirals are that you can expand them or collapse them depending on your taste. They come in different lengths and widths to accommodate different widths of braids. So before you purchase any, make sure they fit your braid size otherwise you may end up with a hair spiral that is either too big or too small.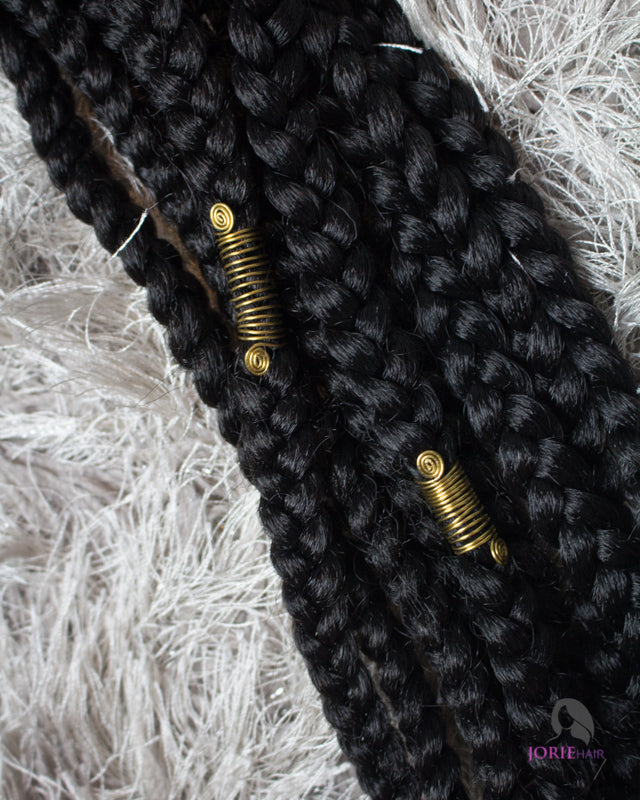 Box Braid Accessories String
People literally look for that string thing (yes I have heard it a few times as not a lot of people know what it is). Wrapping hair in string is easy and can be attached with different methods. You can use different types of sting for your box braids, but the most common is embroidery string, hemp cord or yarn. Alternatively if you do not have any braid string you can always use braiding hair for this look!