Braids with Beads
Braids with beads go hand in hand. There are so many combinations to choose from, you can create your own combination or check out one of my many hair bead mixes. Braids and beads have been around for quite sometime and are now becoming more and more popular. They are not just for kids, but for adults also. Although hair beads are primarily associated with braids, they can also be worn with twists and locs as well. We have a tutorial blog post on 
how to add these beads to your hair
.
Brown White & Gold Hair Beads
This is a combo I created called 'Chocolate Gold'. The mix of the gold hair beads with the white and brown create a beautiful contrast that can be worn with any type of braids.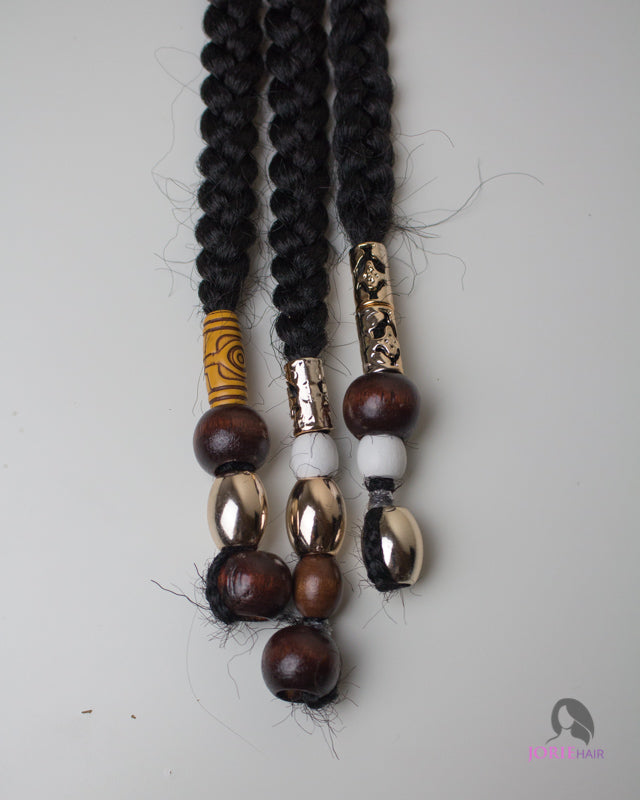 Gold Hair Beads Mix
Why not go fully gold with this combination. I mixed our tribal gold beads with the rounded beads and dubbed it 'Golden Delight'. These beads are bound to stand out where ever you go and give your hairstyle that added golden glow.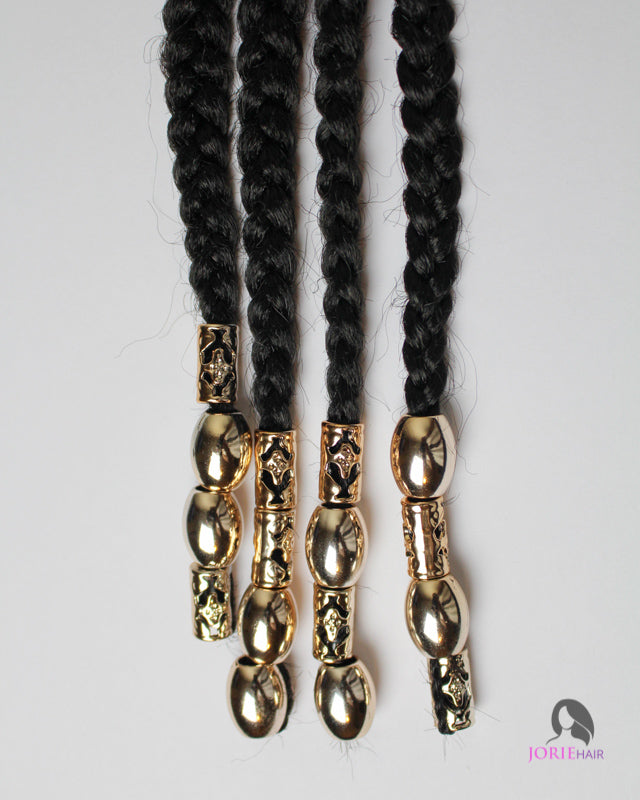 Mahogany Brown & Printed Light Brown Hair Beads Mix
These combo of beads consists of different shades of brown that come together to create 'Brown Bounty'.
Wooden White & Printed Hair Beads Mix
This 'Printed White' hair bead combo, is a mix of plain white wooden beads with acrylic printed beads. This mix can be worn by those looking for a minimalist look.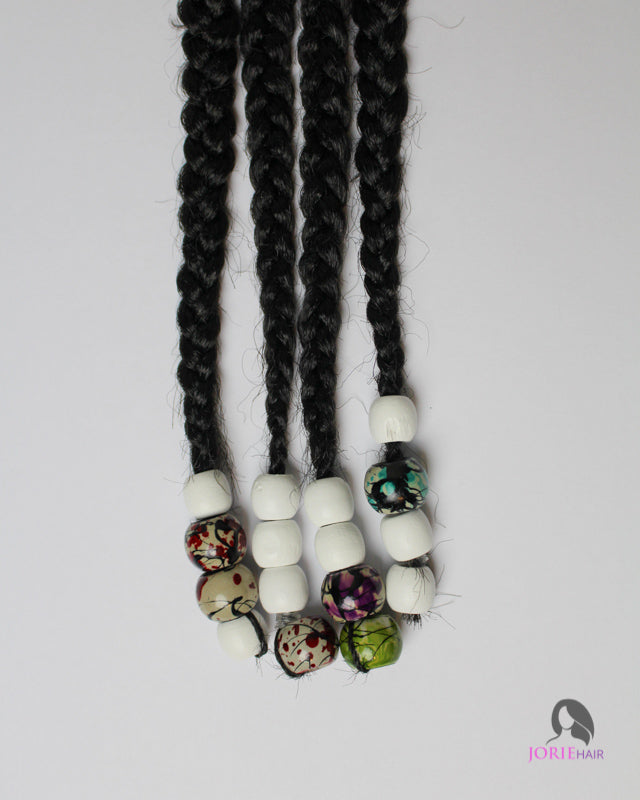 Clear Transparent Hair Beads
These clear transparent beads although not a mixed set, when added to braids create a statement look. This can be worn by both adults and kids. These combined with some cornrows are bound to add that extra 'spark' to your braids.
Multi-Coloured Beads
These multi-coloured beads will make you almost taste the rainbow . They are the perfect hair beads for those who are want something bright and upbeat, looking to add a hint of colour to their braids.
Shop Beads