Distressed Locs Styles
We have created a list of distressed locs styles that can help inspire your next look. Faux Locs that are not distressed are normally smooth and do not have texture. While when talking about 'distressed faux locs' you are talking about locs that have significant texture to them and look even more realistic. They look less like faux locs and more like actual locs.
Long Distressed Locs
These super long locs are incredibly fabulous. Lengths like this require time (a good few hours), patience and talented hands. But the results are worth it. As shown on @iamoutragious__ , who created this look on herself.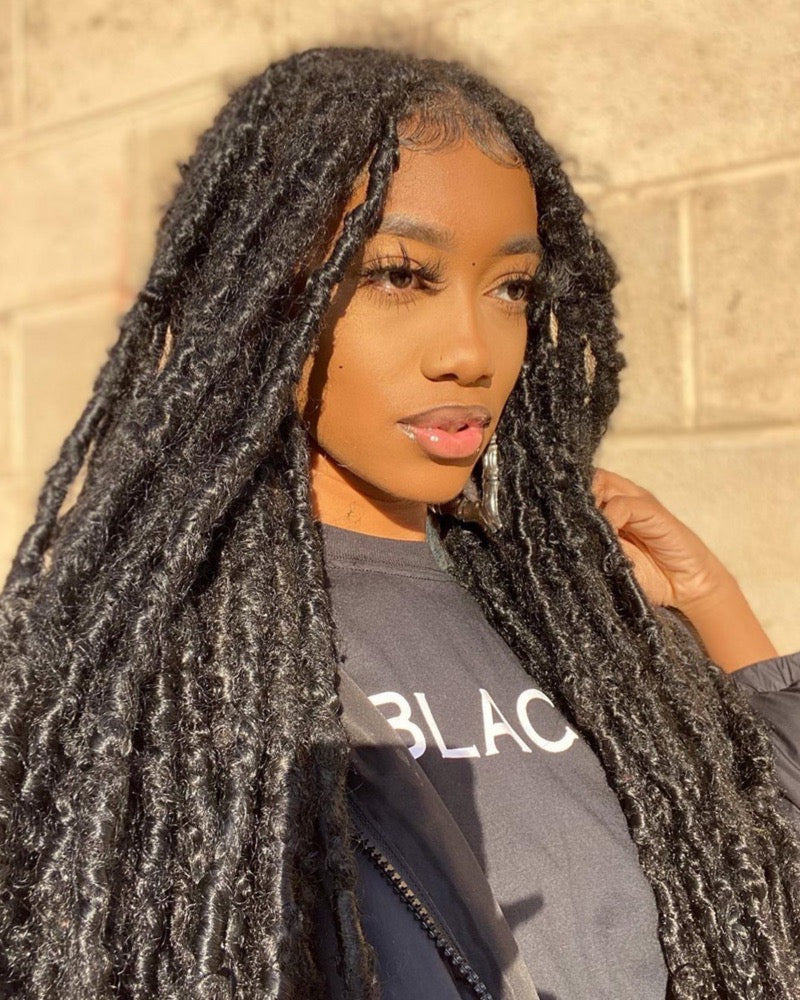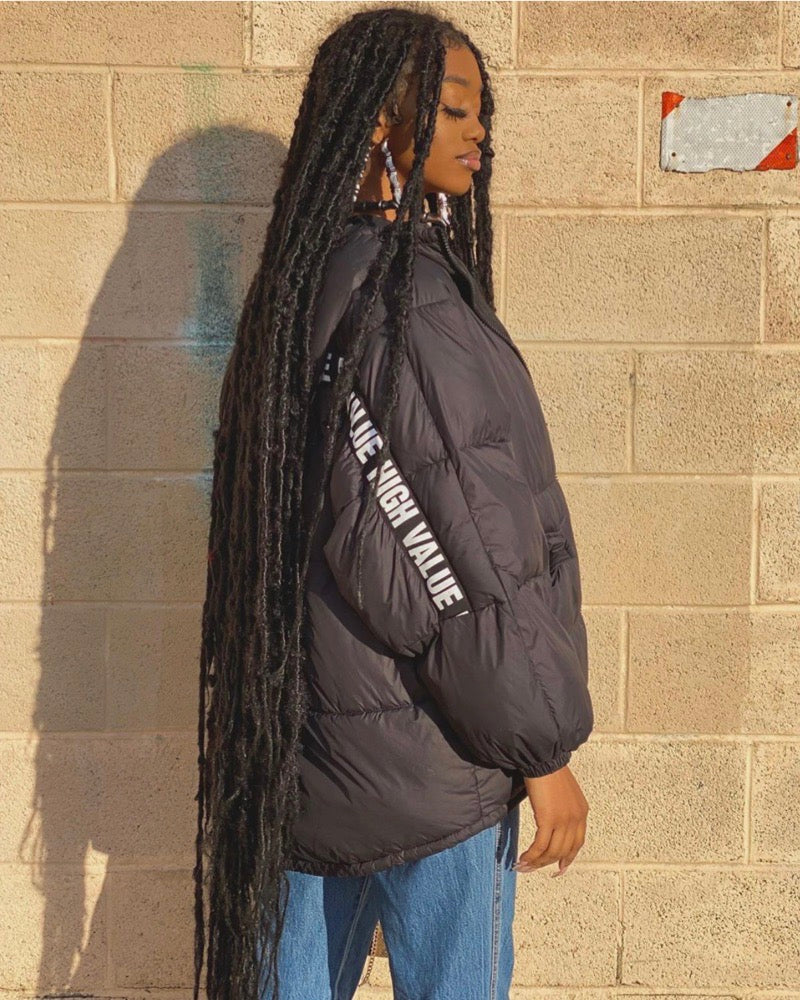 We are loving these breathtaking long jumbo textured locs. Rihanna inspired this iconic thick faux locs. We love a thick and tension free style and this is definitely one of them. She created this look using marley hair to get that textured look.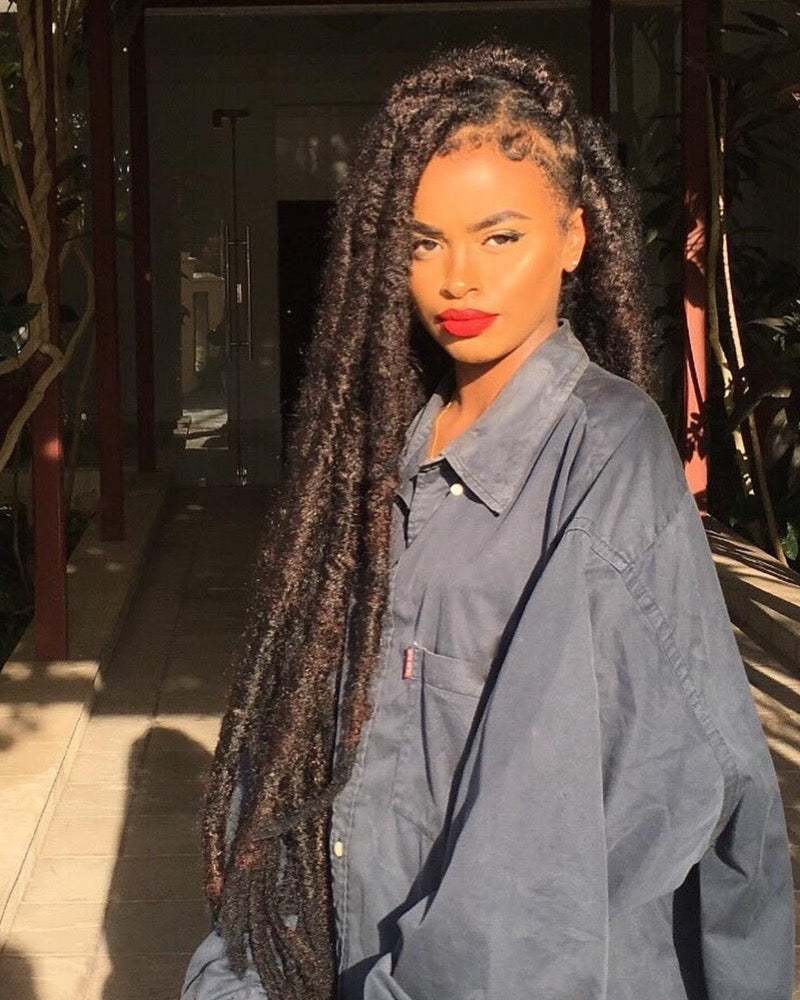 Goddess Distressed Locs
Goddess locs are locs with wavy or curly ends. The textured version of this style brings a whole new update to goddess locs. @Deb_goddesslocs, the stylist calls these 'Infinity Locs'.
Crochet Distressed Locs
For those looking for just a distressed crochet faux loc base. Our faux loc tutorial on this can help you create that look. I created this look on myself, testing several different types of hair and methods before creating a simple tutorial for distressed crochet locs.
This list won't be complete if I did not add Bonita Rebel. Who created her own textured crochet locs, calling them 'Bonita Locs'. These locs are made with a curly textured crochet hair mixed with crochet locs.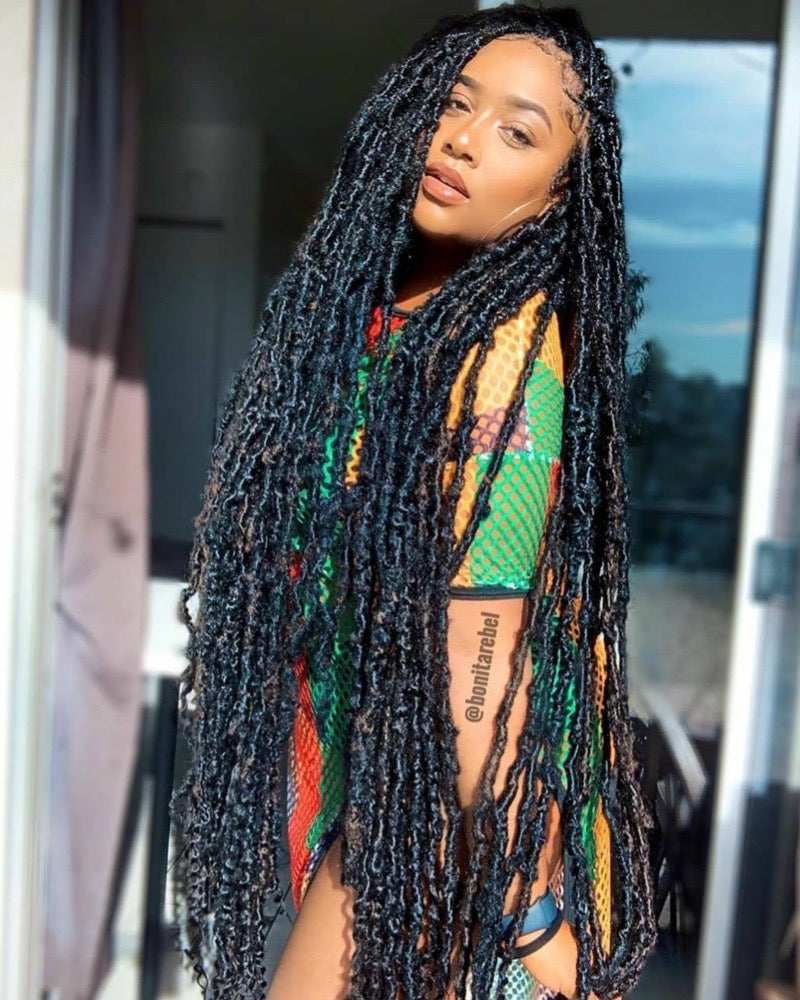 Faux Locs London has her own take on crochet distressed locs. This talented London (UK) based faux locs stylist creates this look by using individual crochet locs for her base. She then uses textured wrapping hair to create all these beautiful kinks and curves on the locs.
Distressed Faux Loc Bob
Bob locs are bae, we say! Created using water wave hair, these thick bob locs are everything. With a unique slight wave giving it that true boho vibe.
Human Hair Distressed Locs
The Boho Babe created these locs with a human synthetic hair blend. The texture on these locs are phenomenal. She is known for being the creator of Passion Twists. But she also creates mesmerising distressed locs with textures that are  nothing short of amazing.
100% Human hair is also a great option for distressed locs. It is softer and long lasting. Although it can take longer to install the results are work it Florida's Top Stylist shows us this as she creates this unique textured locs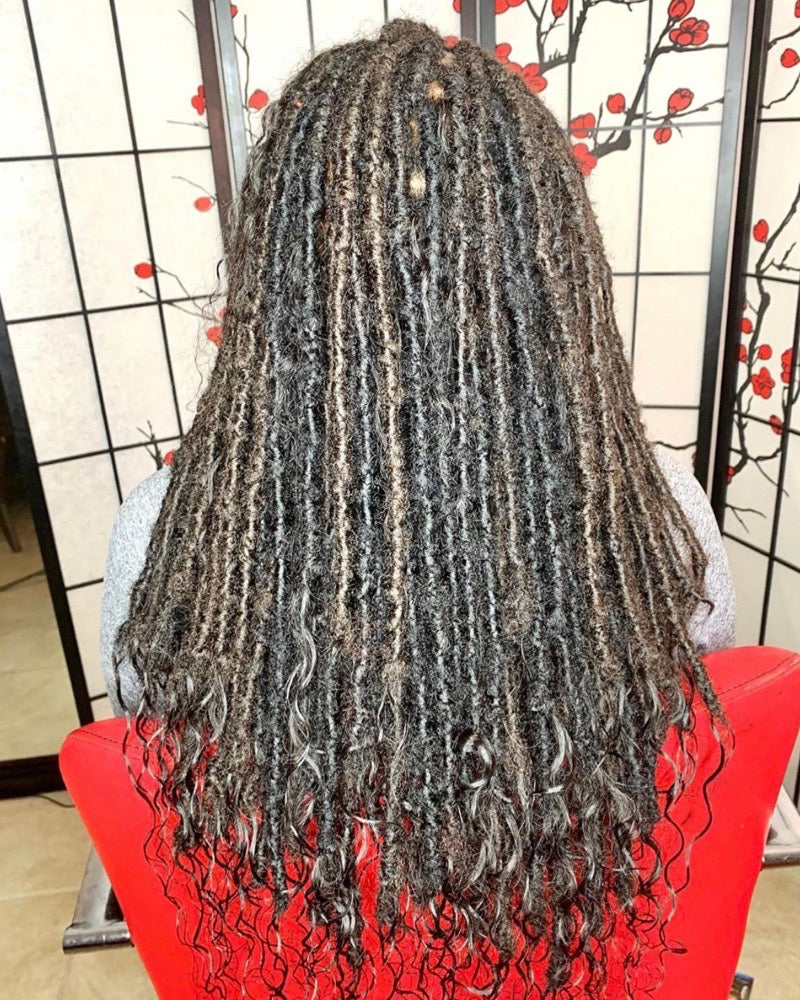 Ombre Distressed Faux Locs
When we think of ombre locs, we think of a two tone fade. But Afro Bruja's Emporium has taken ombre to new heights by creating 3 tone locs. Using a darker colour colour at the base and mixing it with a chocolate brown and honey blonde colour to execute this masterpiece.