How to Crochet Faux Loc
Learn how to to do crochet faux locs with this easy tutorial. The cornrow method combined was combined with the individual method to create a natural crochet faux locs install. We added some wavy hair to give it abit of a boho look, but this is optional. This is just one method out of many to install crochet faux locs. Check out our other blog posts to see more installs.
The results looked amazing and incredibly natural.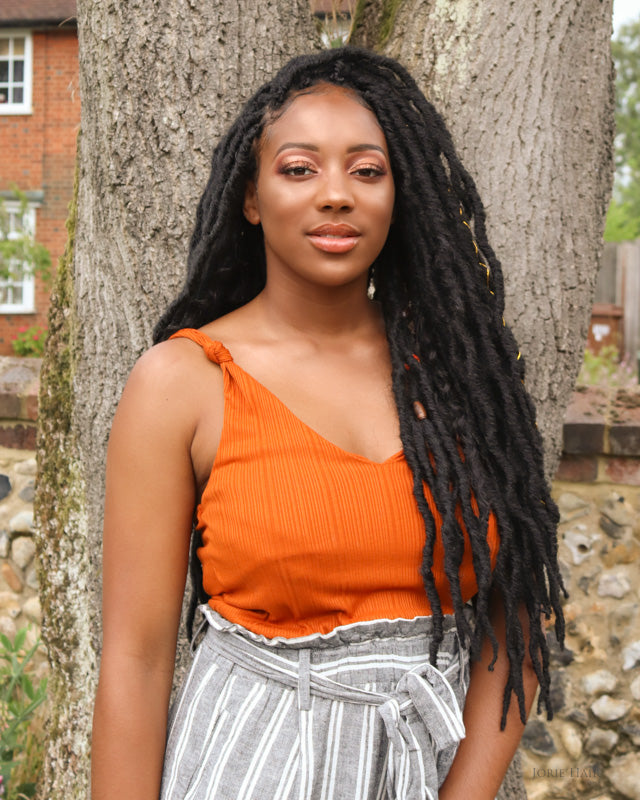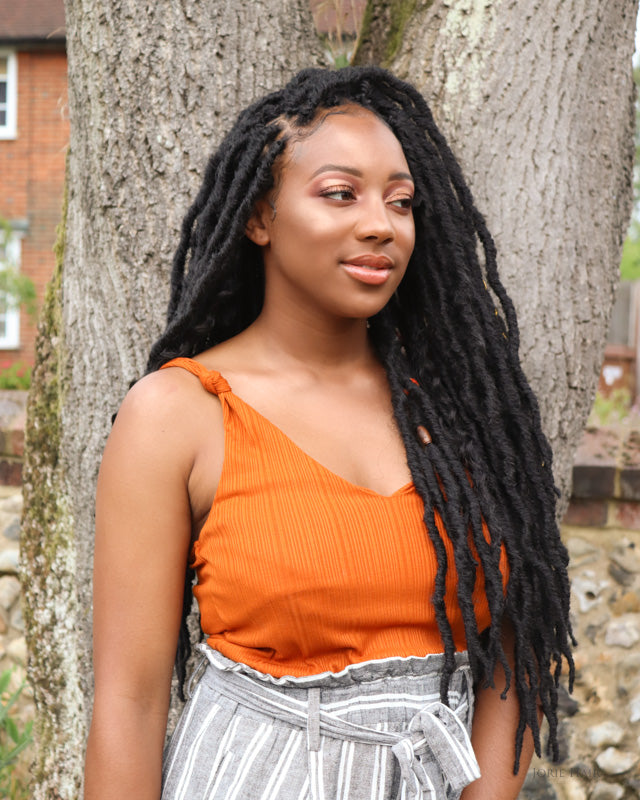 Tools Required
Step 1 Braid Pattern
This braid pattern is a mix of cornrows with individual plaits in the front. There are two rows of single plaits in the front and one row around the rest of the perimeter and the back of the models head. Our hairstylist Faux Locs London did this braid pattern to optimise the coverage of the faux locs on the cornrows in the front.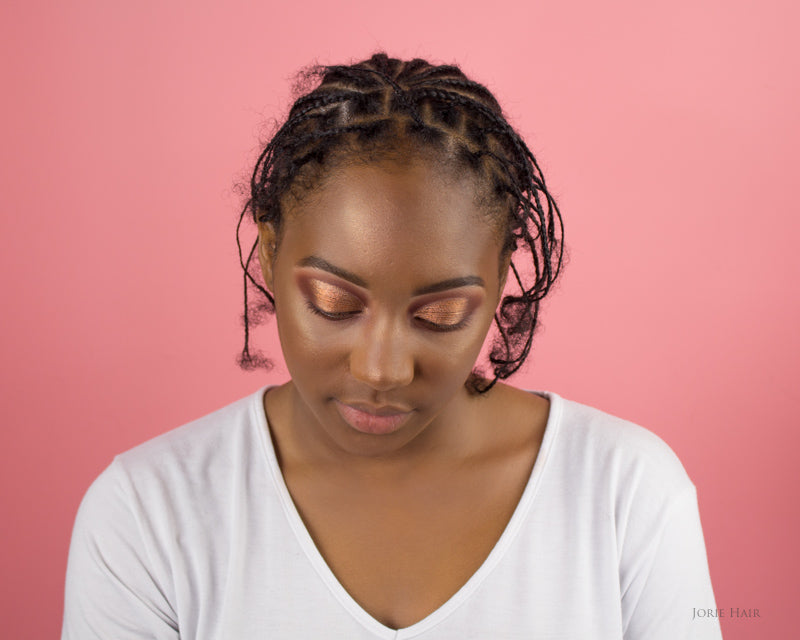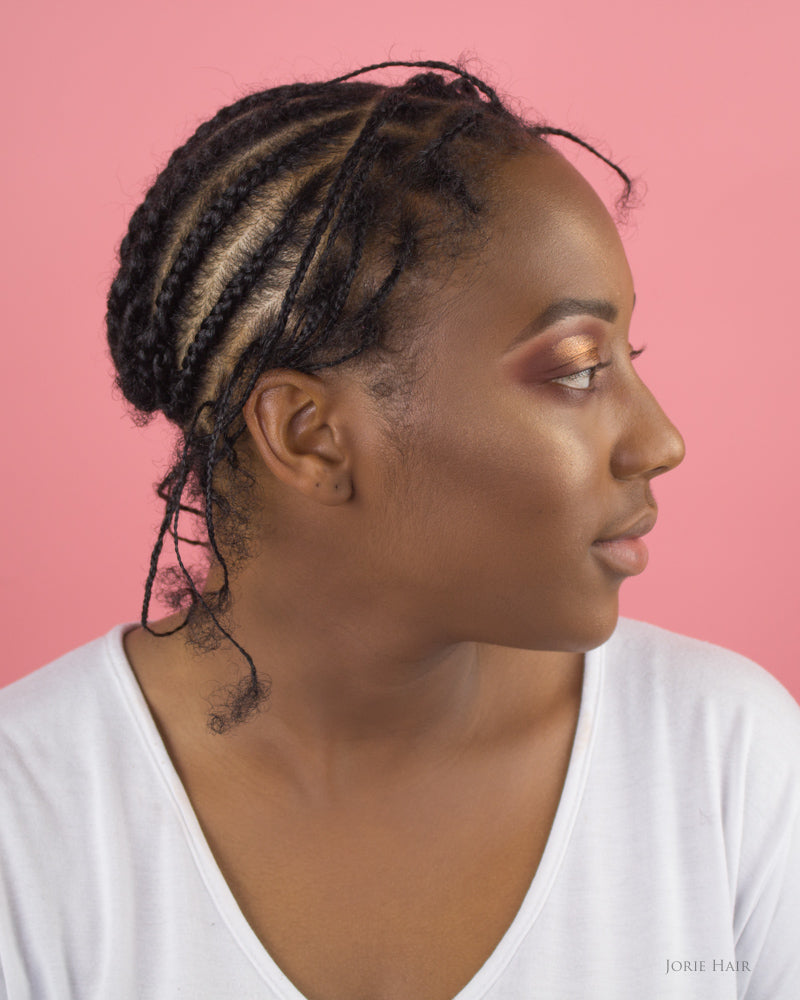 Step 2 Attaching the Locs to the Cornrows
Attach your faux locs to the cornrows using your latch hook (as per the video). To avoid a super full head and adding too much faux locs to your hair, make sure you space the hair properly. Leave more space in between the locs at the back and start packing them more closer together towards the front of the hair. We are trying to go for a natural install but if your hair is too full you will not achieve this. If you feel like you have added too much hair, feel free to take some locs out from the back.
Step 3 Doing the Individuals
Individual locs are easy to attach to your hair. In the braid pattern shown above there were single plaits around the perimeter of the cornrows. To attach the loc simply put your latch hook through the base of your single plait. Attach the loop of the crochet faux loc to your latch hook and pull through. Once your latch hook is at the base of the hair put the ends of your hair through the loop of the faux loc. Pull this through to secure it to the base of your hair.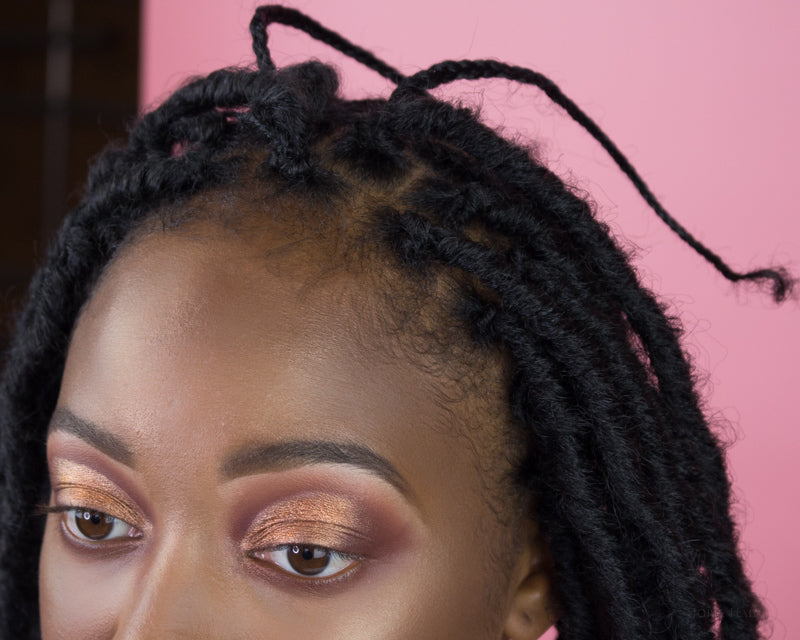 Step 4 Hiding your Plait between the Faux Loc
To hide your individual plait, simply wrap the loc around it. This will keep your own hair hidden and secure within the loc.
Step 5 Adding Wavy Crochet Hair (optional)
Adding wavy crochet hair is an optional step. We wanted to have a boho faux loc type of finish. To add wavy crochet hair, just crochet it either to your cornrow or the base of your individual loc and secure with a loop. A lot of wavy crochet hair have a thicker section than needed, I do advise that your split one section into 2 or 3. To reduce the 'frizz' that can result from separating the hair just use some styling mouse.
Shop the Look