This how to tutorial shows you how to install knotless crochet braids, also called the invisible root method. The whole point of knotless crochet braids is that the knots made to attach the hair are not showing. The end result will look more or less like an invisible crochet braids part.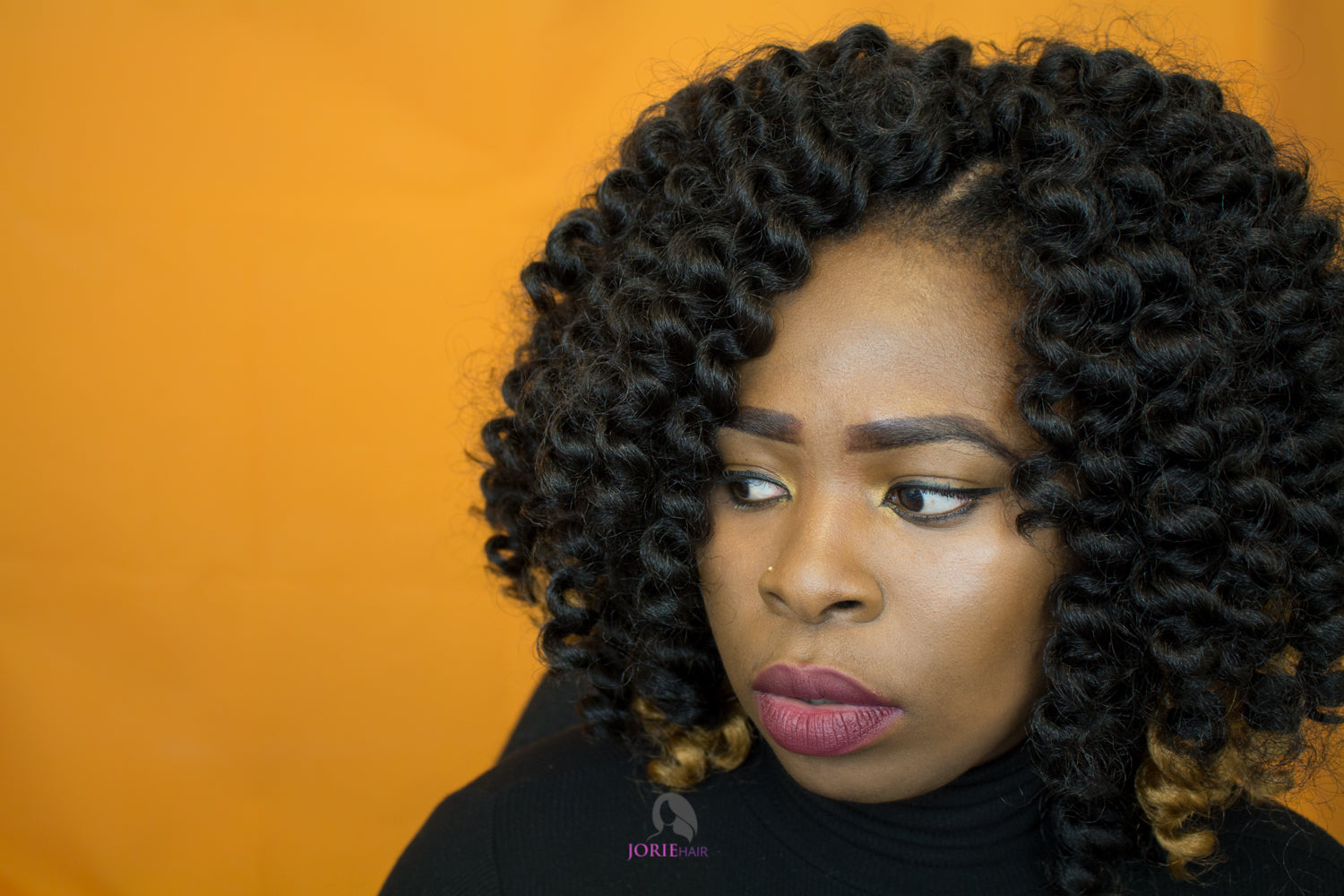 Tools Required:
Crochet Curls (4 packs)
Scissors
Braiding Hair (optional, for crochet braid pattern cornrows)
Firstly, start off with your preferred braid pattern. In this tutorial we chose to create a simple braid pattern with 1o cornrows in the front connecting to 5 cornrows at the back.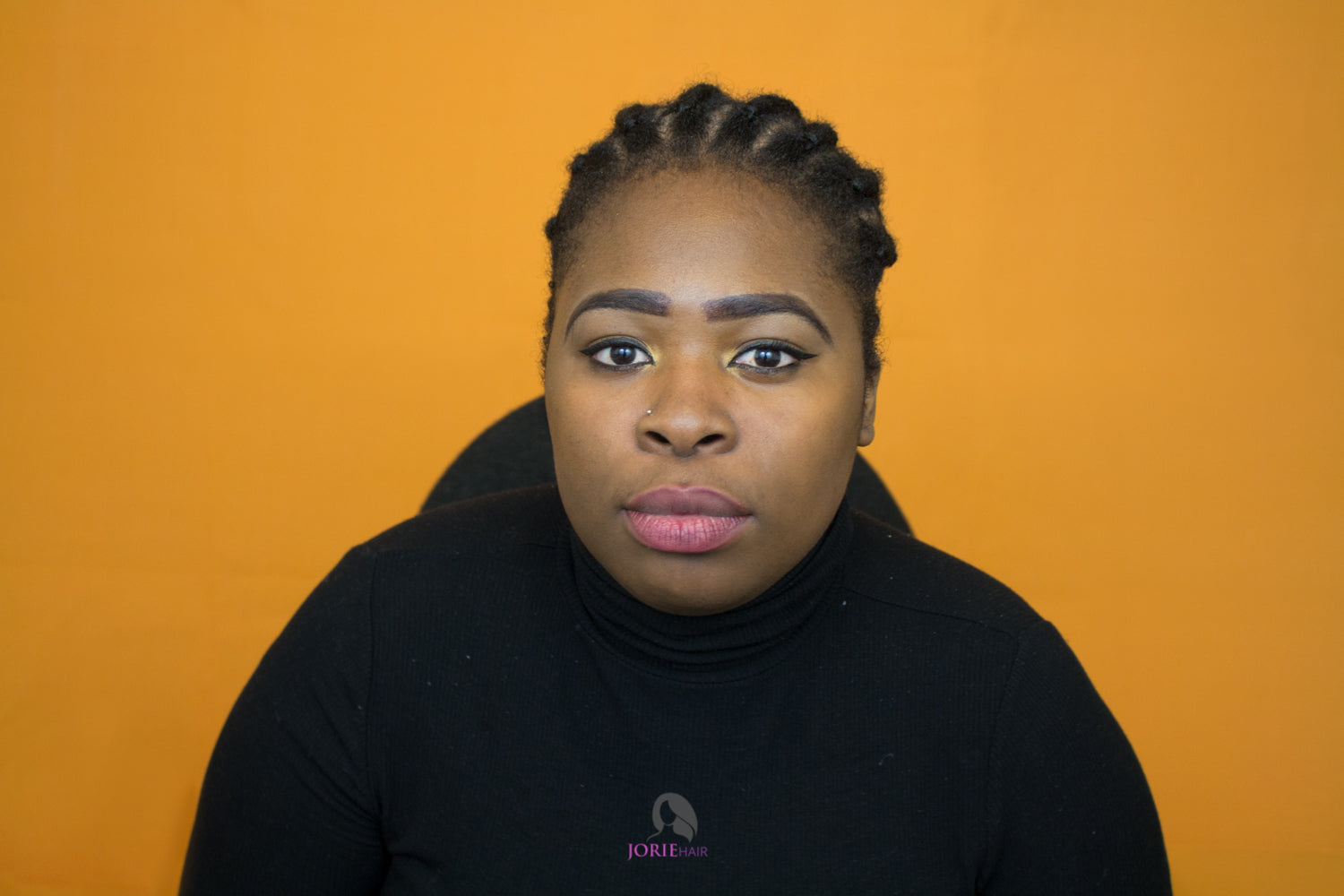 Once your braid pattern has been created, attach the crochet curls sparingly starting from the back and work your way up. At this point we have not started using our knotless crochet braids method to attach the curls. We use the normal loop method instead. While others choose to knot the hair 2 to 3 times, we chose to knot the hair once instead. This is because the hair was not to 'slippery' and it makes it easier to remove.
Make a mental note of two cornrows before and after your part and leave those be. Keep on attaching the hair until you have reached those cornrows you made a mental note of. Those are the cornrows that you want to use the knotless crochet braids /invisible crochet braids method on.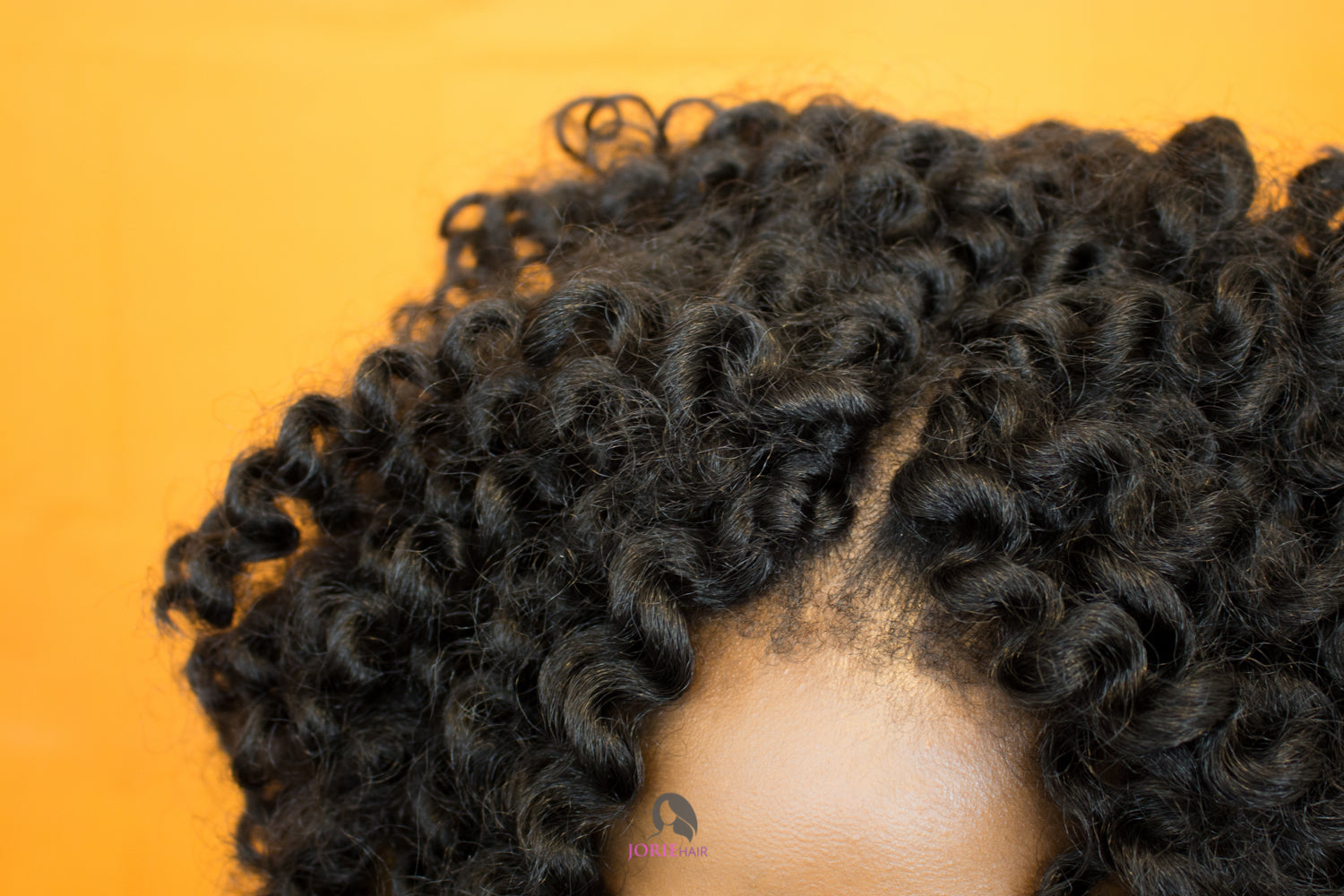 To create an invisible crochet part, you have to pull the crochet hair under the cornrow, then stop right there! Before you go further, instead of pulling both ends of the hair through the loop as you normally would, only pull one end. Then pull that end of the hair to create a knot that sits on top of the cornrow (check the video for reference).
Repeat the method above for those 4 cornrows if you want to have a 3 way part or just two for just a one way part. Don't forget to style the hair using your trusty pair of scissors. Viola, you finally have your knotless crochet braids part or should I say knotless crochet curls!
Shop Crochet Curls & Waves