Passion Twists Hairstyles
These are these amazing protective style that look like spring twists except better, they are looser than spring twists and are also fluffy. This protective style took the hair world by storm when introduced by the talented on Instagram late 2018. We have compiled a list of 10 passion twist hairstyles to inspire your next hairdo!
Long Passion Twists
The first twists on our list are these amazing long twists. Long hair has always been mesmerising about and these long twists are no exception. Try glam long twists by using hair longer than 18 inches. Your hair will be insanely beautiful and guaranteed to make you the centre of attention!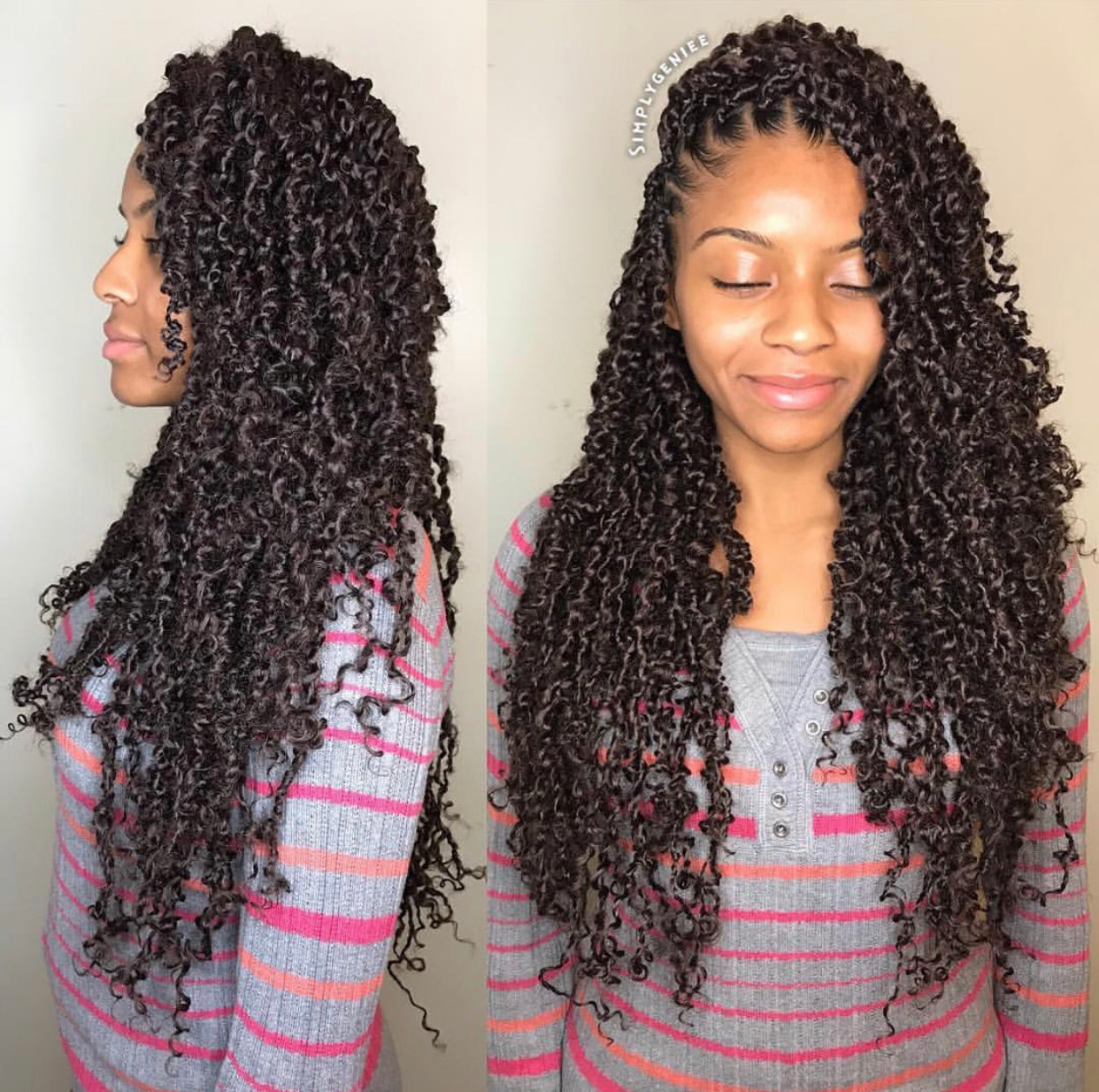 Source: @simplygeniee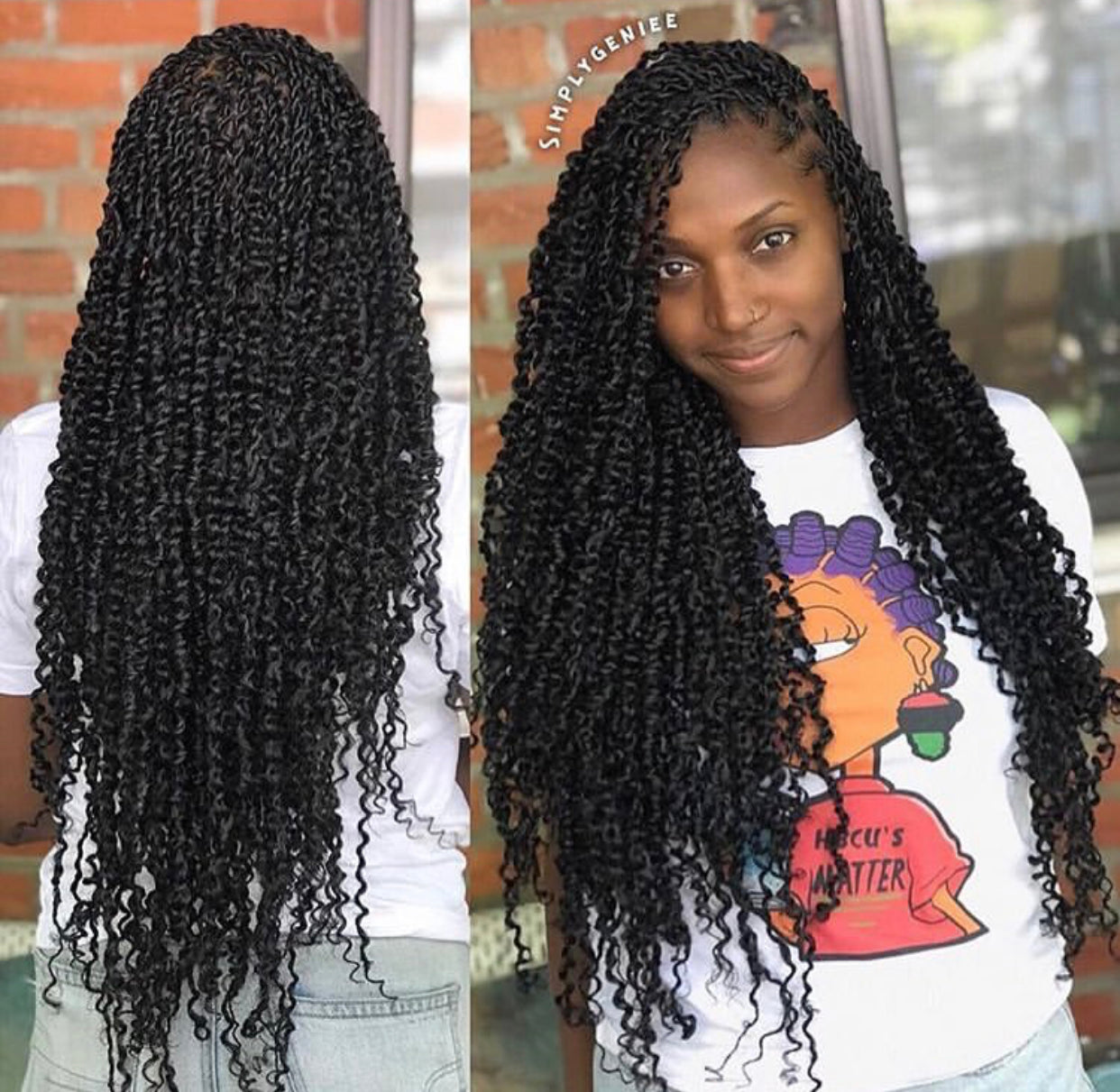 Source: @simplygeniee
Short Passion Twists / Bob Passion Twists
Short fluffy twists are a great alternative for those who do not like long hair. This style is perfect for warmer weather or even on holidays. Short twists are faster to create than their long counterparts, which cuts your styling time. Either try a solid colour or a lovely ombre brown for a more sun kissed look.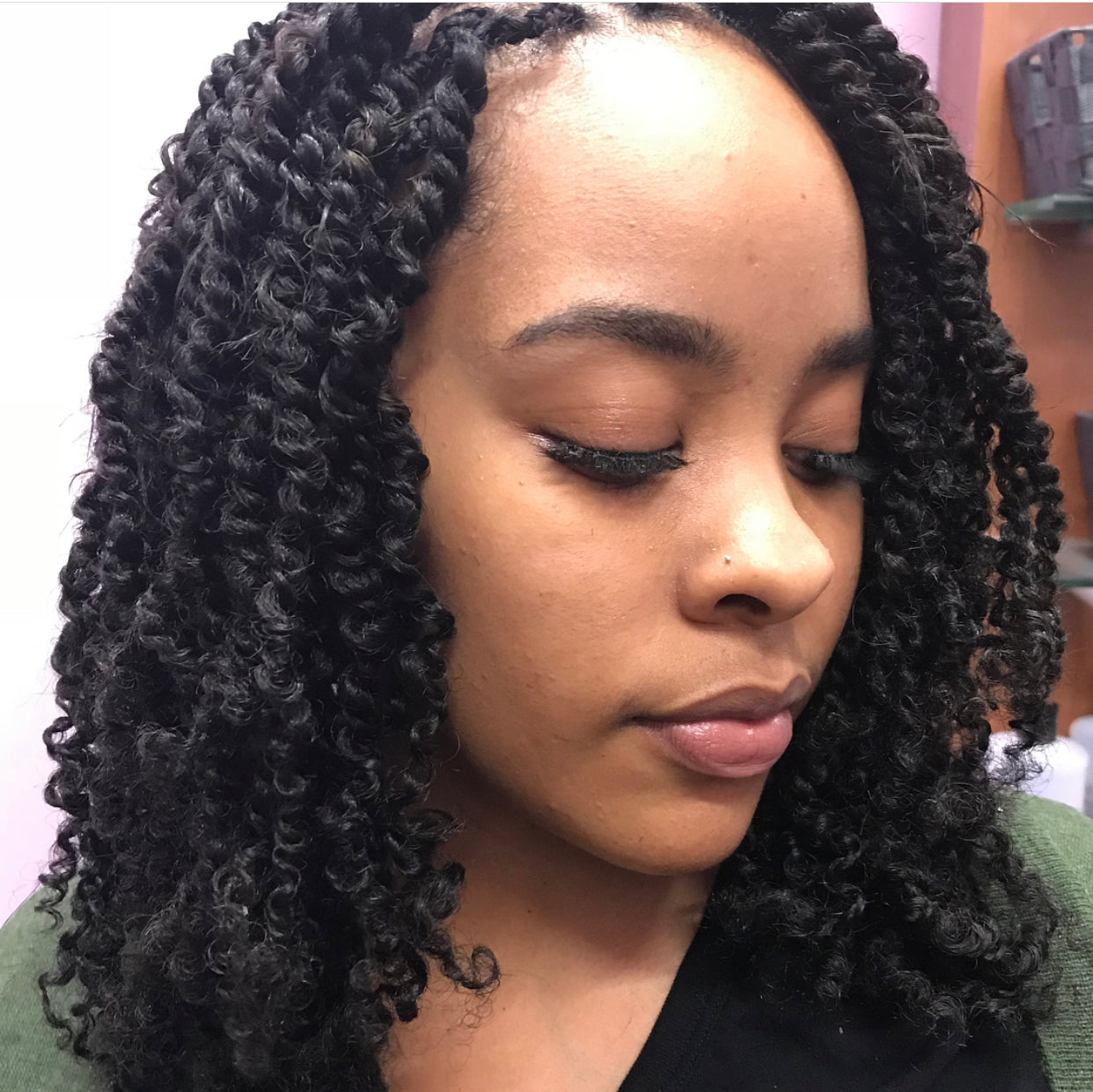 Source: @dmvcovercurls
Source: @braidsbyaja
Thick Passion Twists
These thick twists are absolutely gorgeous. If you are the type of person that loves jumbo box braids or jumbo twists these are perfect for you. They take a shorter period of time to do and they are absolutely beautiful. The image below is rocked by the creator of passion twists herself (@xolovekailyn).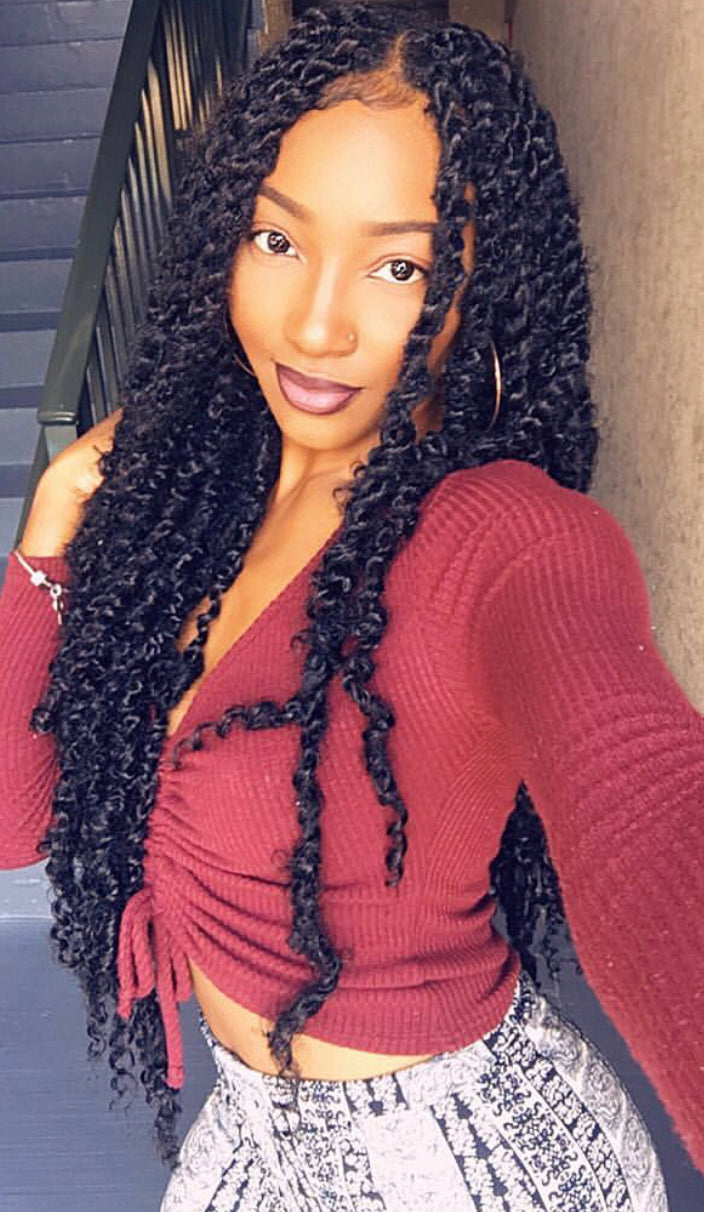 Source: @xolovekailyn
Source: @kayp_hair
Blonde Passion Twists
Blonde twists look edgy and different. Either go full on blonde with colour 613 to stand out or a more subtle blonde with ombre black with honey blonde (1B/27). If you do not want to go full blonde but still want to be effortlessly stylish, you can always have them as a highlight colour by adding a few strands of blonde.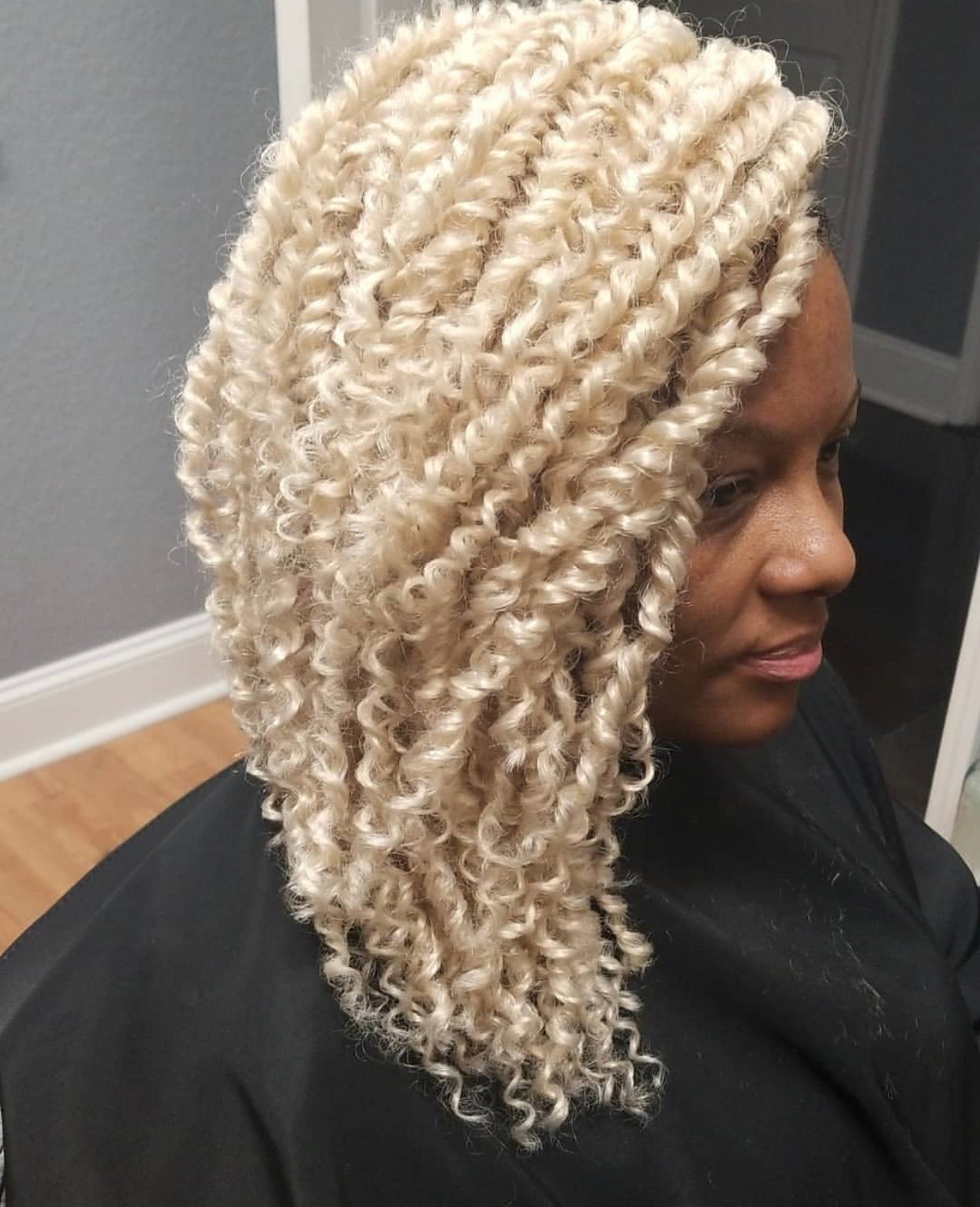 Source: @toninatural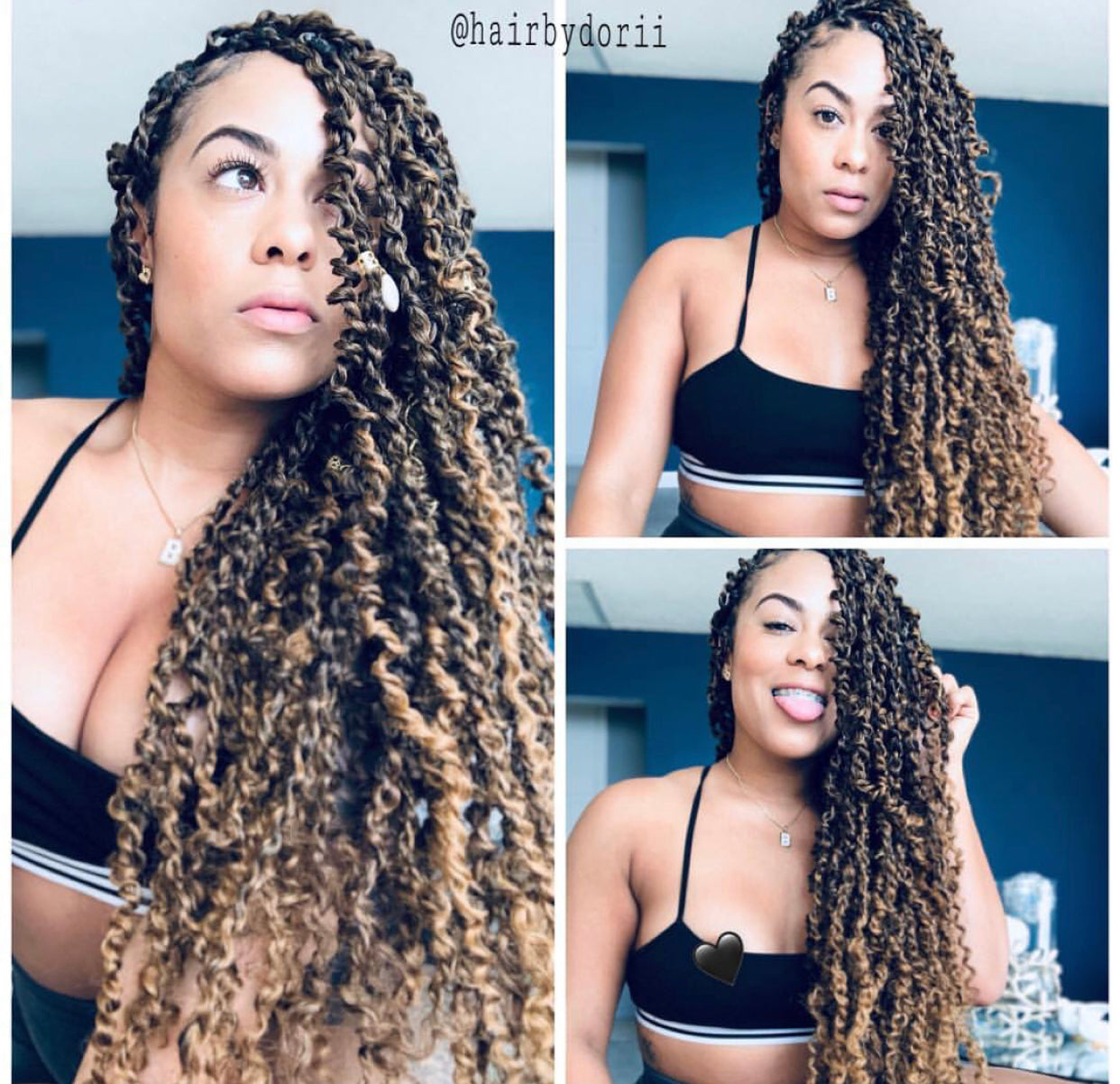 Hairstylist source: @hairbydorii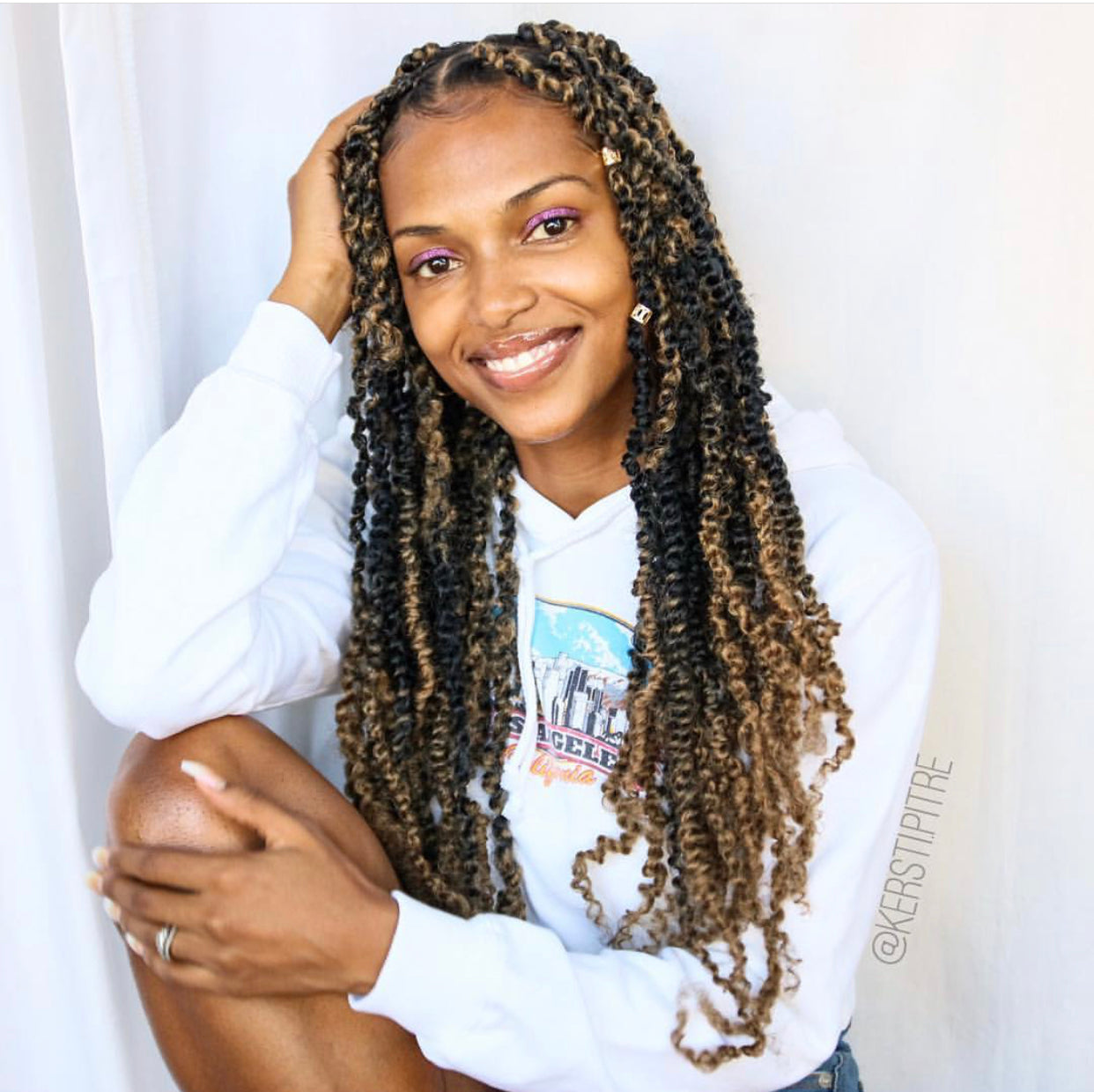 Source: @kersti.pitre
Brown Passion Twists
Brown twists suit most skin tones. It looks trendy and chic, the shade of brown depends on the passion twists braiding hair you use. Below we see these long brown twists in a colour 30. But for a more tone down dark brown you can always go for a colour 4.
Source: @simplygeniee
CHECK OUT OUR HANDMADE CROCHET PASSION TWISTS