INDIVIDUAL CROCHET BRAIDS (NO CORNROWS)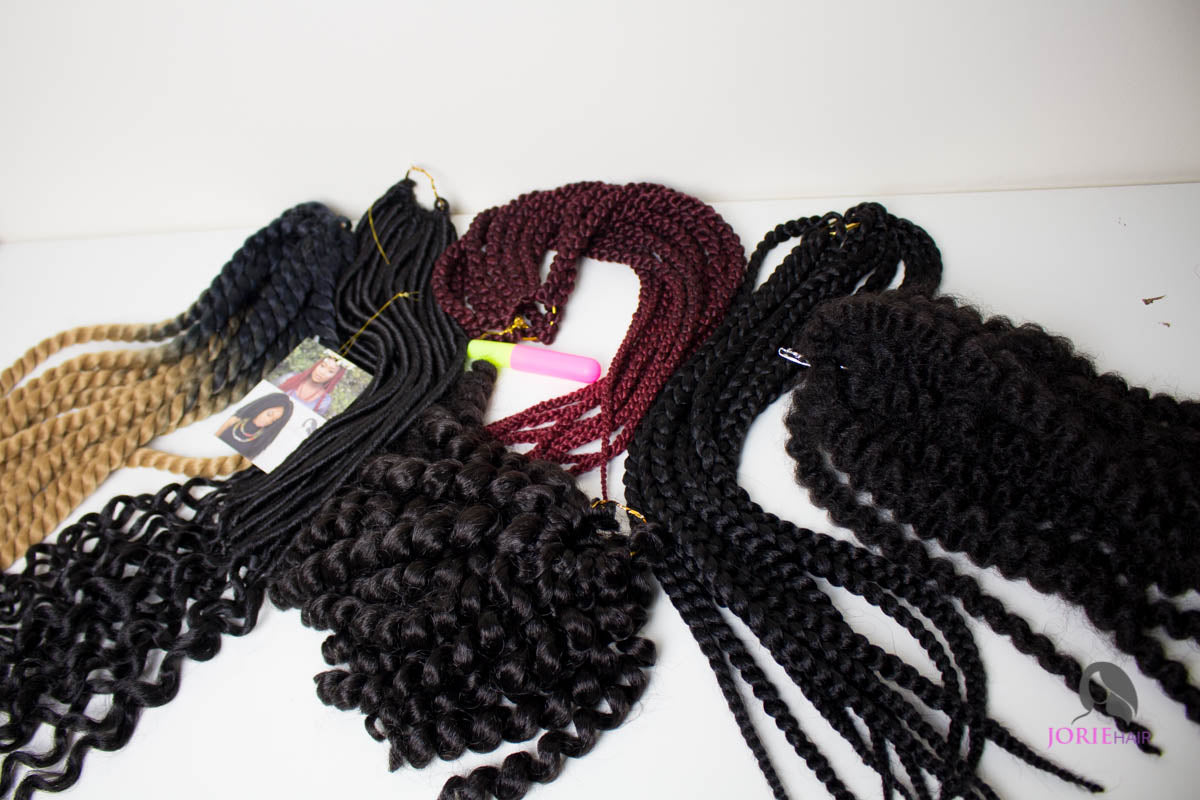 Crochet braids are awesome but individual crochet braids are better. Individual crochet braids also known as the no cornrow method gives you styling versatility, with the time saving benefit of crochet braids hair.
This tutorials aim is to show you how to 'blend in' your individual braids to your crochet hair extensions. Rather than researching different tutorials you get to see how to do individual crochet braids for – crochet havana twists, crochet box braids, crochet 3d twists, crochet kinky hair and crochet curls.  This is handy as different types of crochet braids require a different finishing for the no cornrow method.
For the purpose of this demonstration, braiding hair was added to the wig cap to look like the individual braids that you would need to do on your head. When done on your head.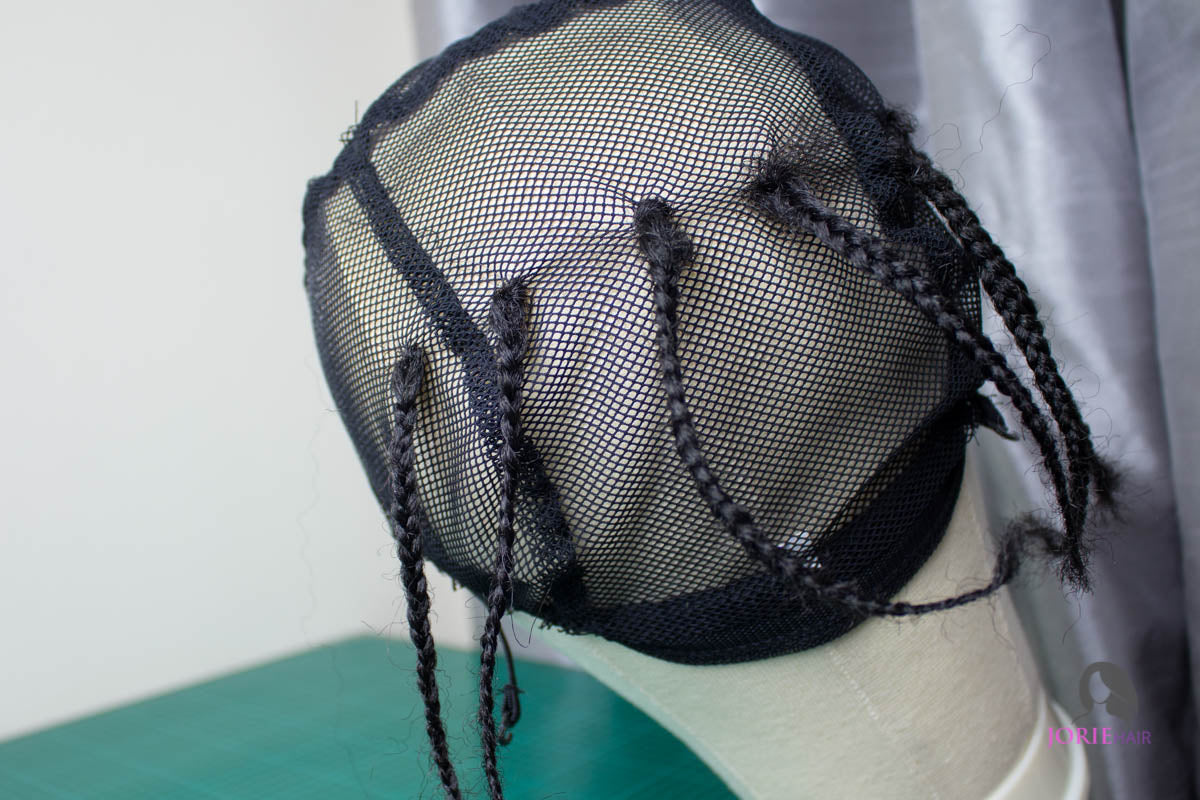 Crochet Havana Twists – Crochet Box Braids – Crochet 3D Twists
The first crochet braids that we use are Crochet Havana Twists. Attach the hair by pulling it under the braid with a latch hook, and secure it with a loop. Once attached to the individual braids, put your latch hook right in the middle of the braids. Then pull the individual braid through the middle of the twists.
This can also be applied to the crochet box braids and the crochet 3d twists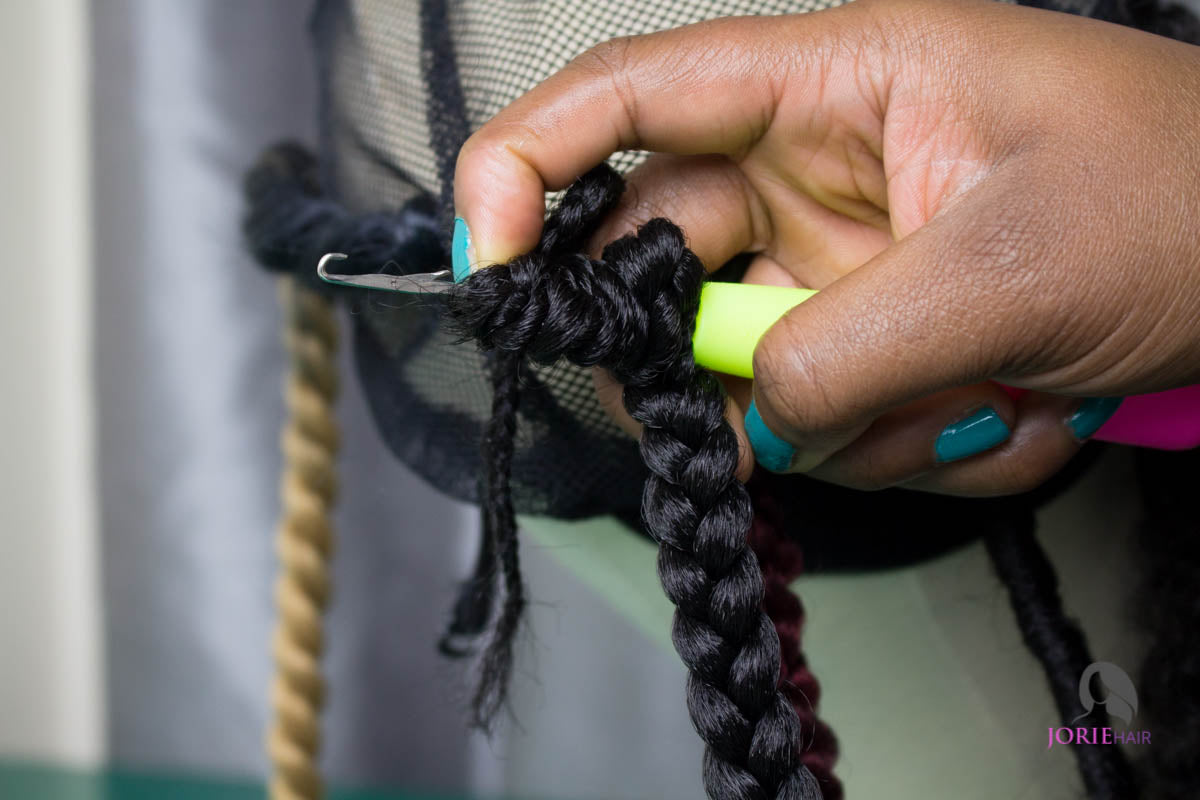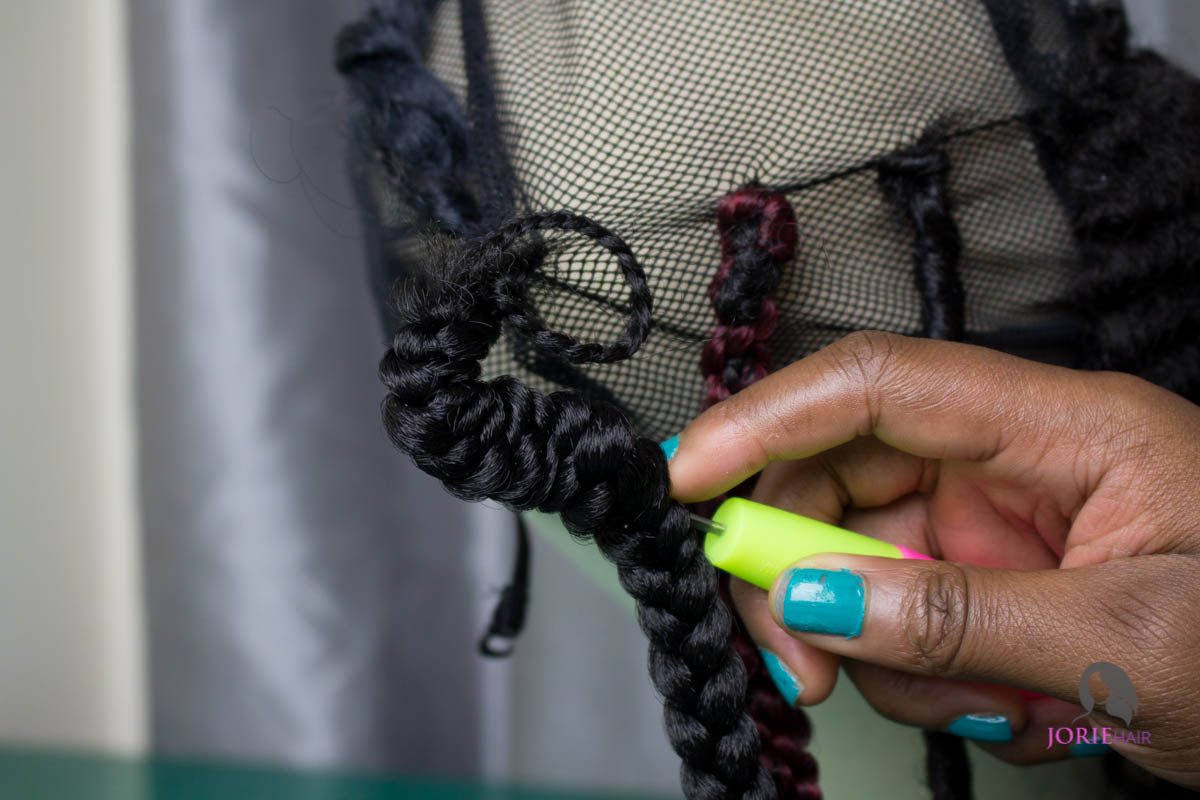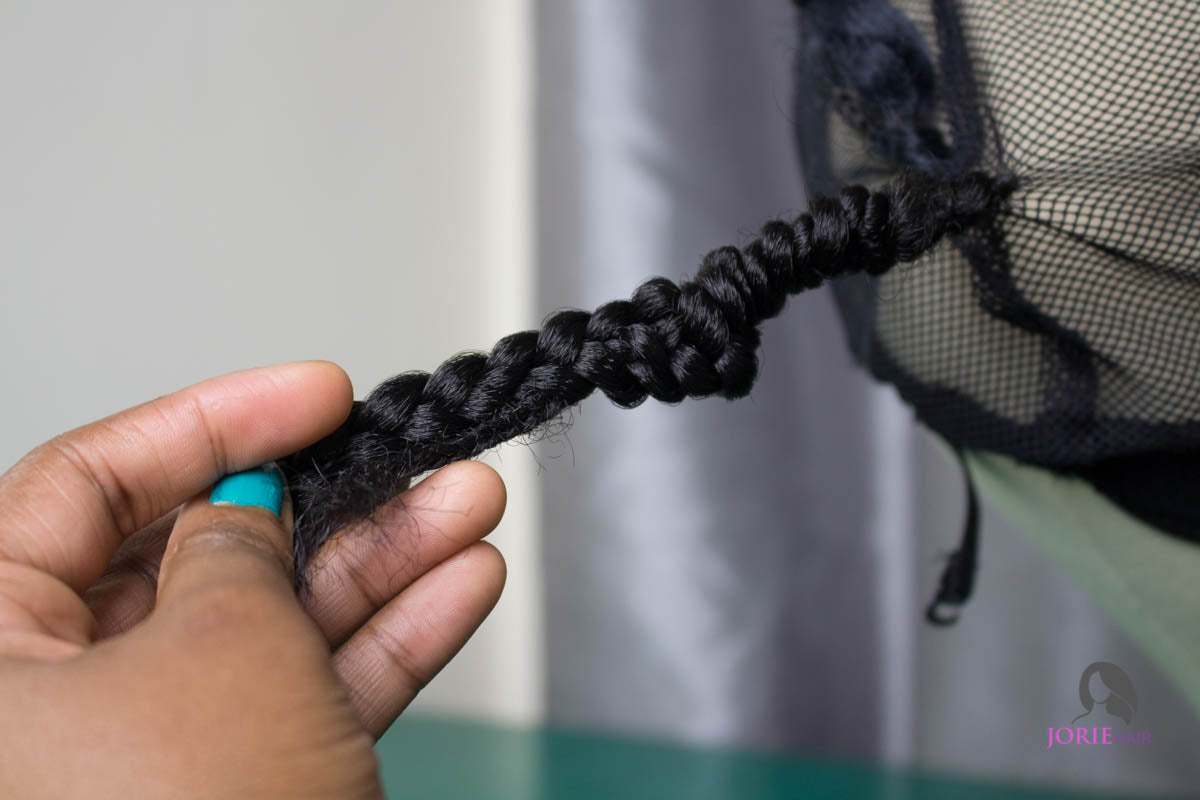 Crochet Faux Locs
For these types of crochet braids, you attach the extension onto your own individual braid. Once you have secured the extension to your head, you can either choose to wrap the crochet faux loc around the braid or use the method used for the twists to just pull your individual braid right through the middle of the faux loc.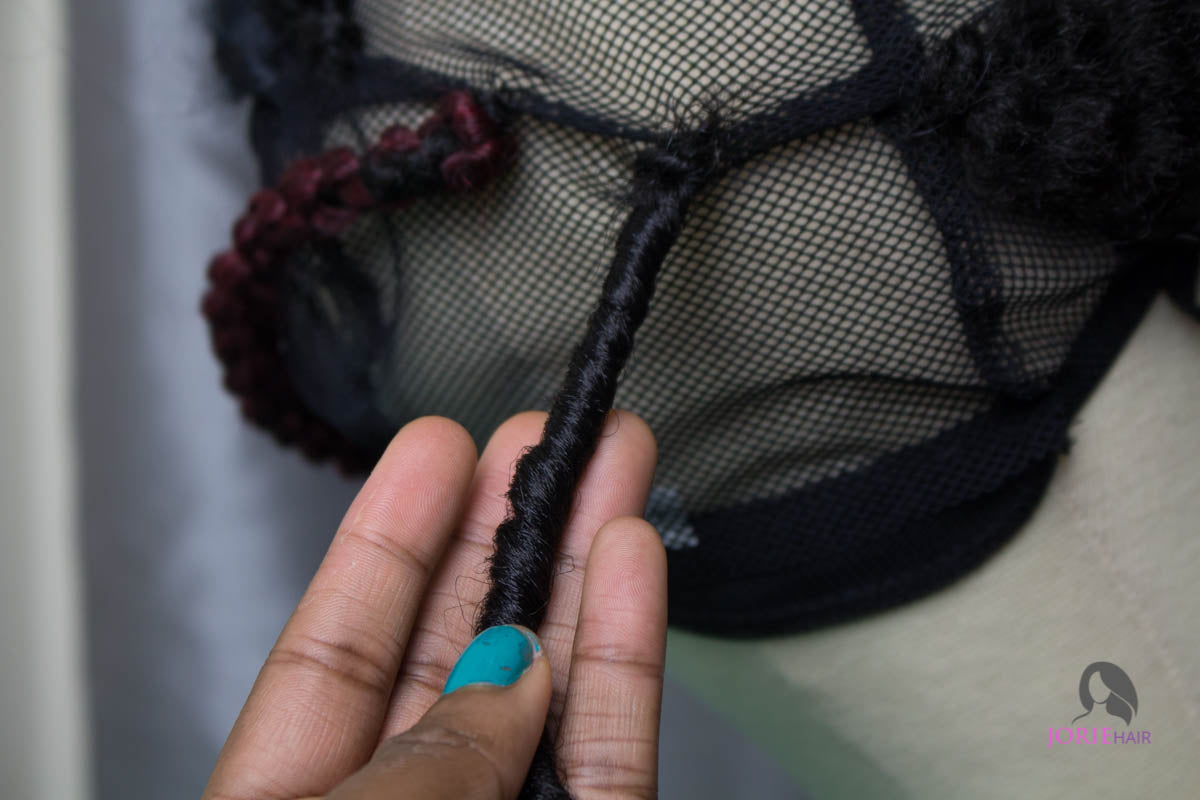 Bulk Crochet Hair
This can be a bit trickier than the rest but it is possible. This just requires you to attach the hair under your individual braid. Word of caution, only use this method if the hair will be very full. Otherwise your individual braids will hang bear for the world to see!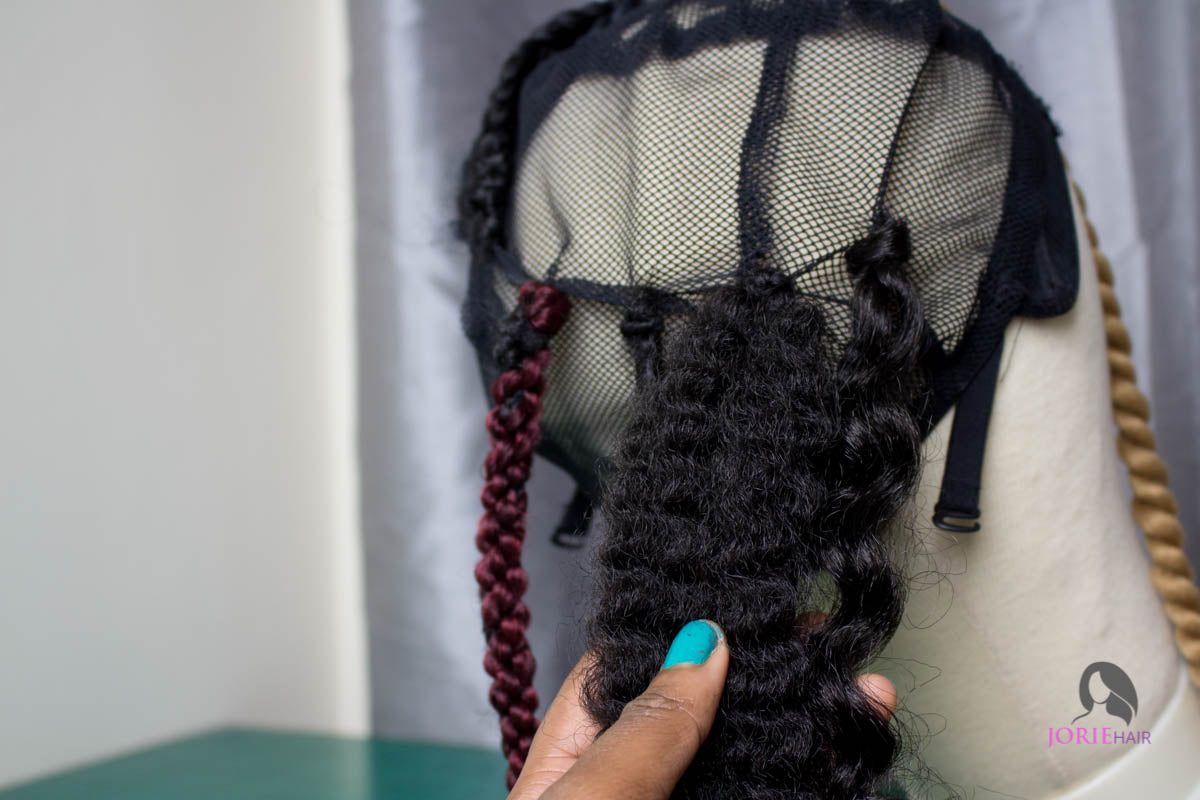 Shop Crochet Braids